2021: the year of no research?
Published: 10th March, 2021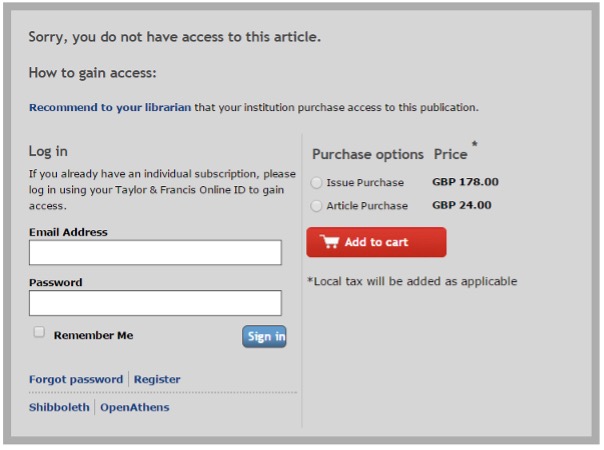 Is University of Leicester 'one of the world's leading research-intensive universities'. The executive board continues to claim it is.
Is University of Leicester in a financial crisis? The executive board continues to deny this ­– or least to deny that the 145 redundancies it is seeking to force through have anything to do with money.
Are those colleagues not at risk of immediate redundancy really not 'directly impacted' by the planned redundancies, as the executive claims? The Vice-Chancellor insists he never wants to have to do this again and that the redundancies, though unfortunate for those losing their job, are necessary to 'shape for excellence'.
Are colleagues free to conduct research in any area they choose ­­– in keeping with the principles of academic freedom?
The following news, shared in February with colleagues, and later with heads of colleges, casts further doubt on the executive board's story.
In October 2020 there was a review of Library information resources. This review was 'facilitated by Colleges', which suggests departments and schools, let alone 'ordinary' researchers, had no input. Its purpose was 'to achieve a one-off £1.2m temporary reduction in the information resources budget in 2020/21'.
To quote from the email sent by the University's registrar and secretary:
To achieve the level of savings required it will be necessary to cancel three large journal packages (Wiley, Springer Nature and SAGE) and a large number of individual journal subscriptions. Those individual titles selected for cancellation were based on feedback from Colleges/Schools and levels of usage. Where large multi-title packages have been cancelled we will be re-subscribing to high use and high value individual titles based on feedback from Colleges/Schools. Whilst every effort has been made to protect those resources identified as essential and desirable, it has been necessary to cancel some of these to meet the savings target. Re-subscription will take place, as appropriate, in 2021/22.

The list of individual cancelled titles and cancelled packages can be accessed here. The spreadsheet also includes the titles we will be re-subscribing to from within the three large multi-title cancelled packages (Wiley, Springer Nature and SAGE).
The registrar and secretary goes on to acknowledge that such a reduction is 'deeply concerning for colleagues, and it is impossible to do this without negatively impacting the breadth and depth of the resources portfolio.' He stresses that,
This is a temporary reduction and the Executive Board is committed to resourcing the Library to reflect our status as a research-intensive University, benchmarked to other research-intensive UK institutions. In this context, a proposal will be considered at the next University Senate to establish a Task-and-Finish Group to develop a long-term strategic plan for the Library's information resource portfolio.
This information was shared with frontline staff because it is they who will have to deal with potentially hundreds of incoming library enquiries to do with journal access problems and cancelled subscriptions. As the spreadsheet shows, there are hundreds of cancelled journal subscriptions. It seems the decisions whether to cancel or keep were made by senior figures in Colleges, i.e. members of the executive board or figures close to them. There might be a correlation here with the disciplines of staff at immediate risk of redundancy. These data might also provide an indicator of where next the executive is thinking of cutting the cloth as is seeks to shape for excellence.
If nothing else, these cancellations will seriously undermine research in our institution over the coming year. We are certainly not fans of these big publishers. In fact members of Leicester UCU – now at risk of redundancy – have in the past clashed with a publisher on the question of the 'big deal' and their profits. We have also in the past proposed to the executive ways in which our University might take a stand against the big publishers and lead the way in developing an alternative model of scholarly publishing. Needless to say, our ideas were pooh-poohed at the time… but now this.
Of course, the fact that most journals are accessed electronically means that cancelling a subscription, even if only for a year, means that scholars and students won't only lose access to the latest issues, they may be denied access to the entire back catalogue too.
Interlibrary loans won't rescue scholars struggling to keep up the latest research. Interlibrary loans are an imperfect solution at the best of times, requiring library staff (some of whom are at risk of redundancy) to forward the request to colleagues in the document supply team, who will then source the article from another library. All this takes time – and money. Academics are limited to 25 such requests each year – this upper limit won't be lifted or increased, despite the journal cuts.
The list of journals is definitely worth browsing… whilst the bundles have been dropped, a number of decision-makers have explicitly resubscribed to a number of individual titles, some interesting choices amongst them: Human Resource Management Journal, Journal of Business Ethics, Journal of the Academy of Marketing Science, Journal of Happiness Studies…