Leicester UCU on Strike!
Published: 1st February, 2023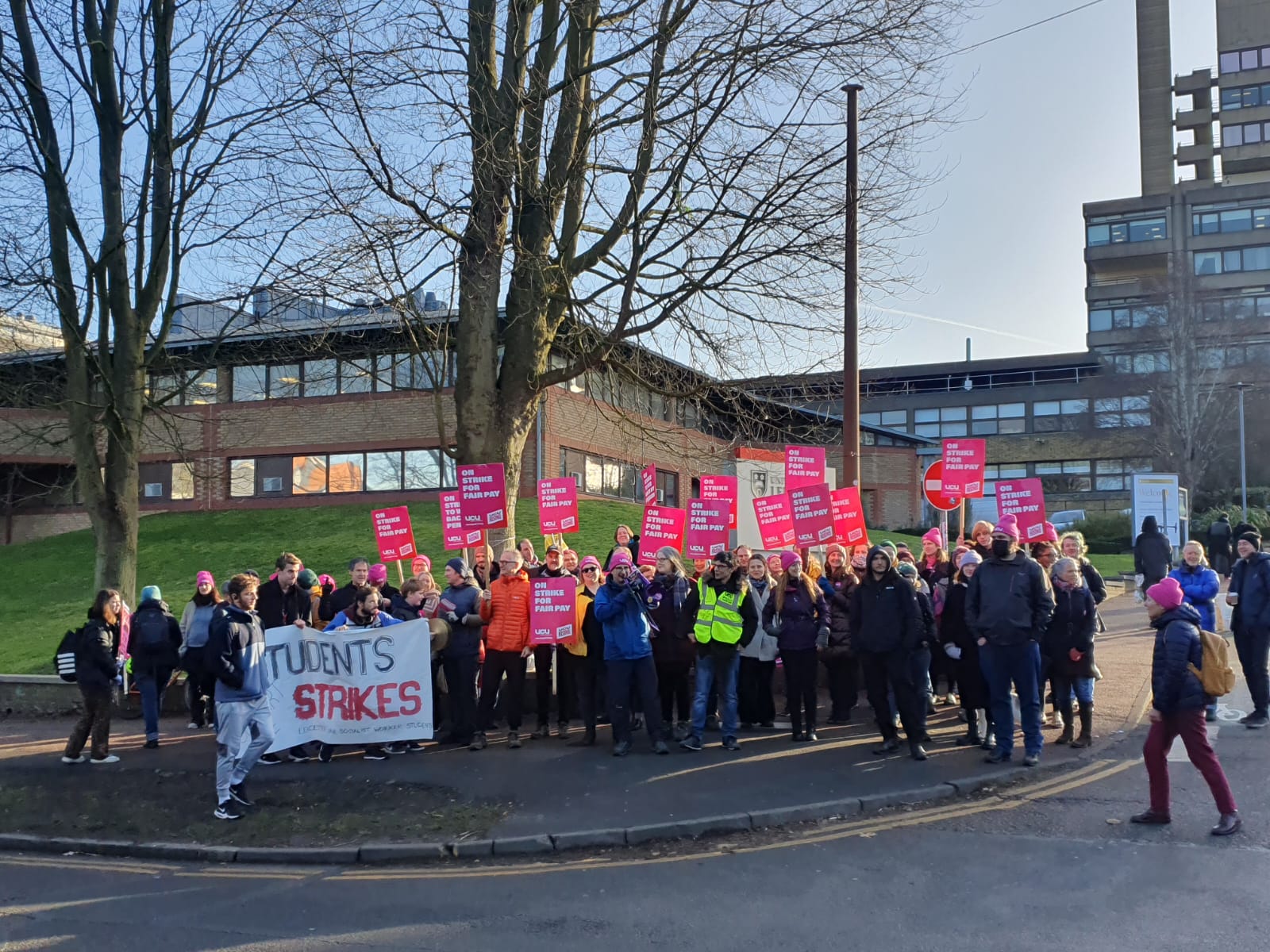 Wednesday 1 Feb saw 70000 UCU members on strike, along with over 500000 workers in the UK. Thanks to all those who made our pickets incredibly strong, and joined us on the rally in the city centre, where we joined other unions on strike in Leicester.
Here are a selection of pictures of the day.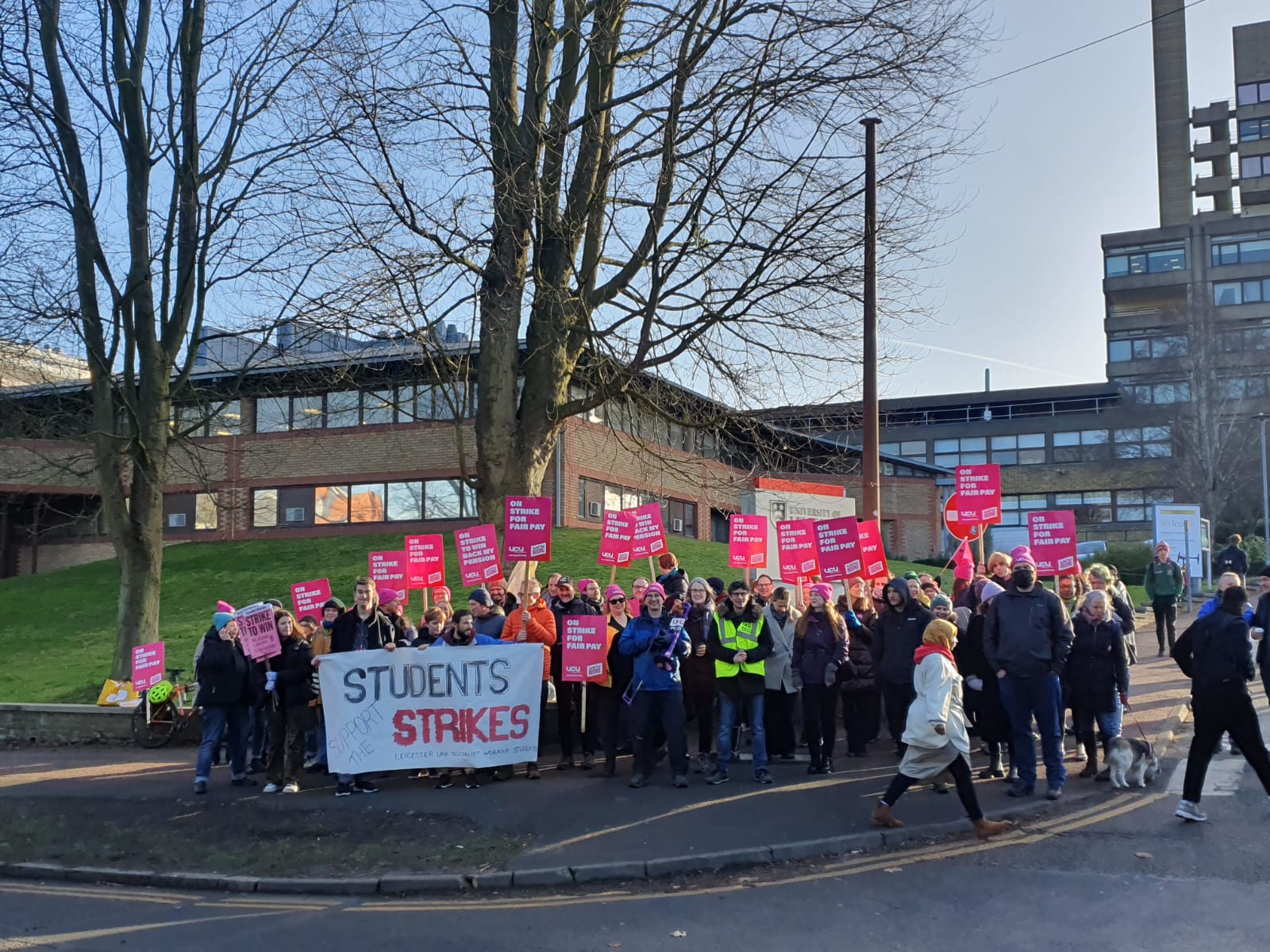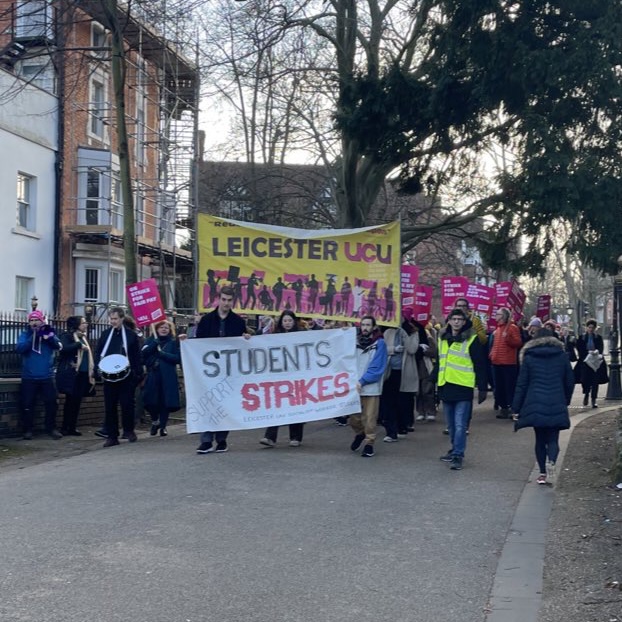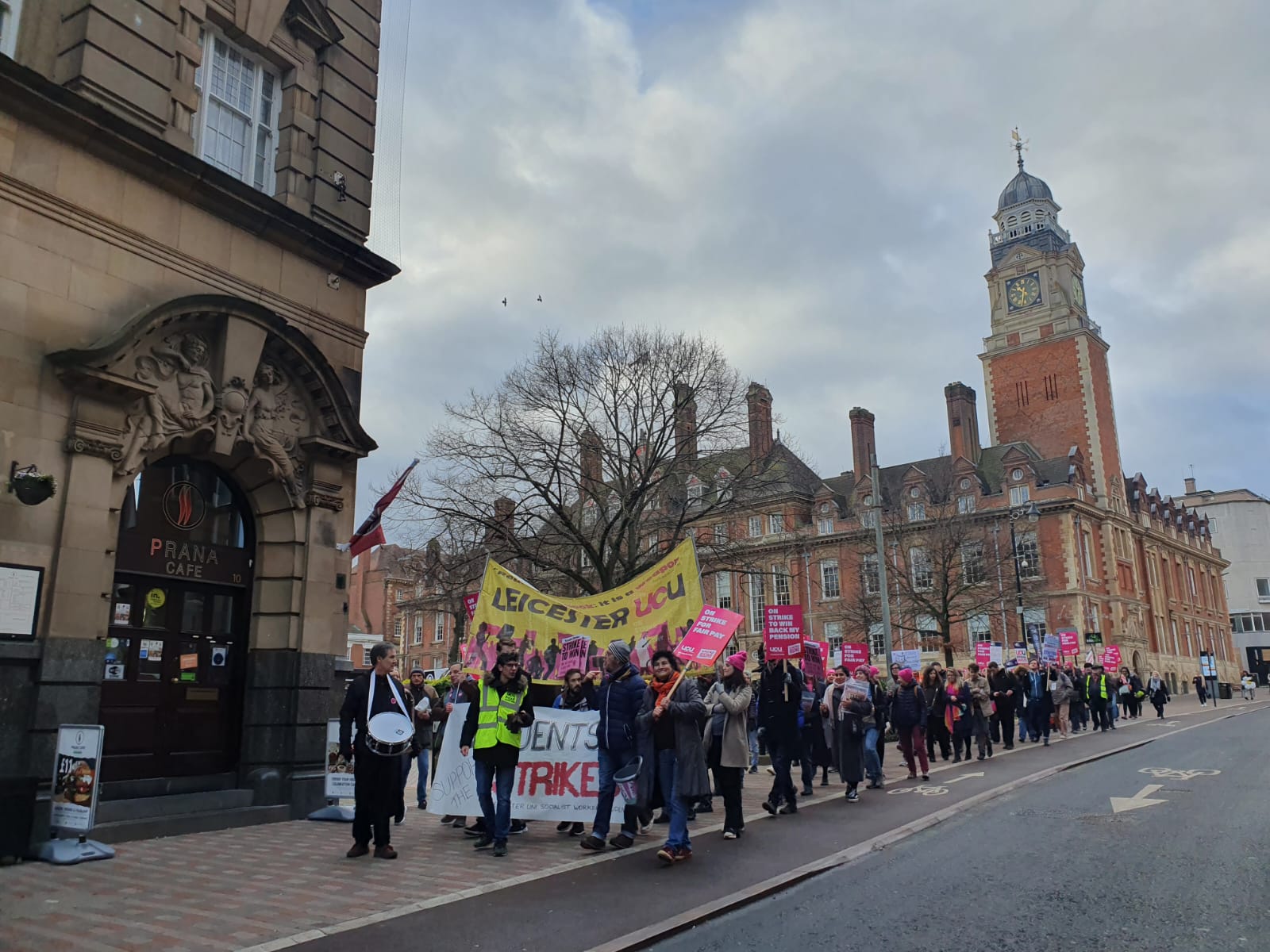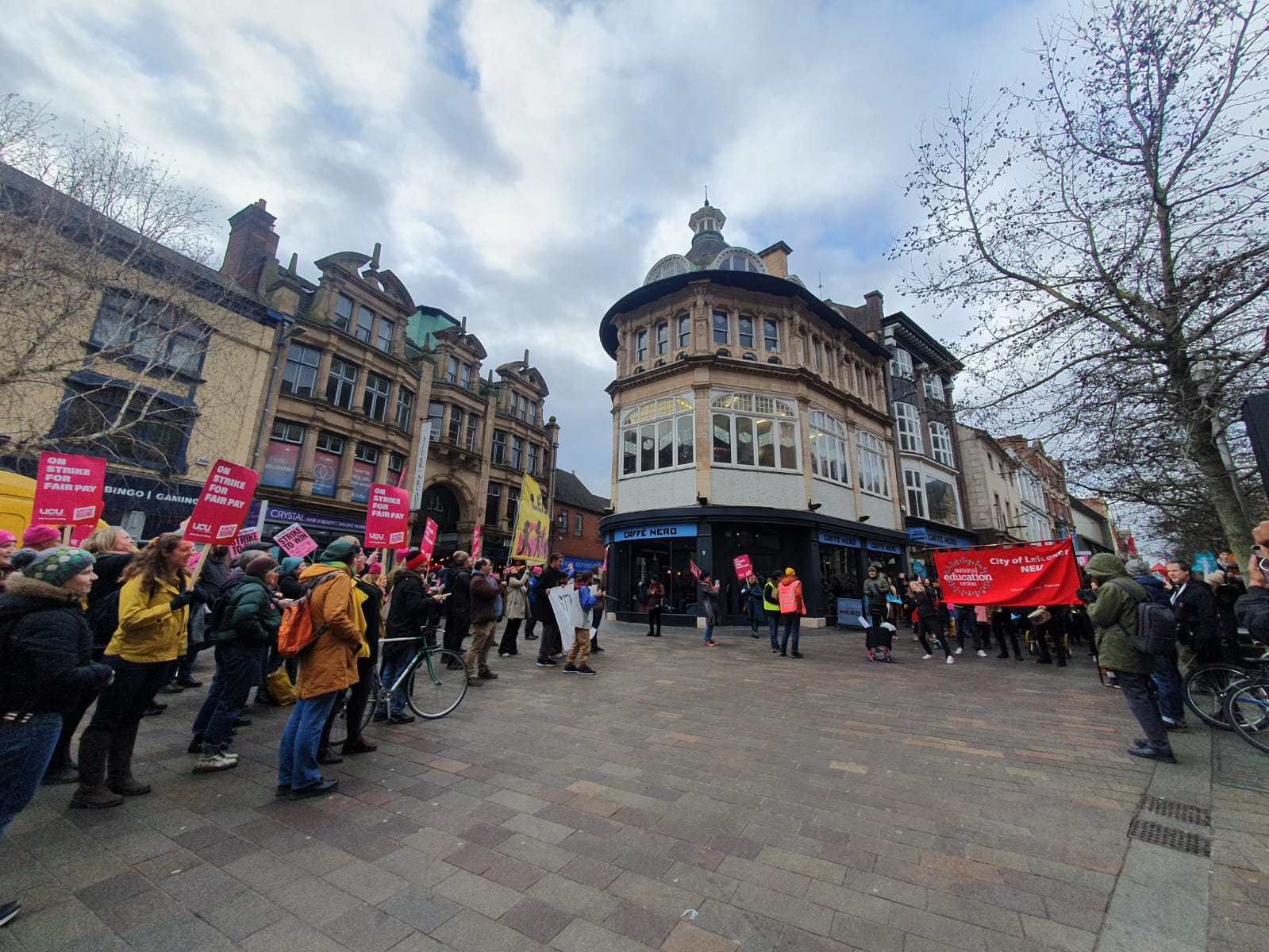 In the Media
See here a piece by the Leicester Mercury about the strikes in Leicester on 1 Feb.
See here a recent piece about our action in the Leicester Mercury.
See the below picture a piece in the Mirror about our Communications Officer, Cara. See here for a longer piece.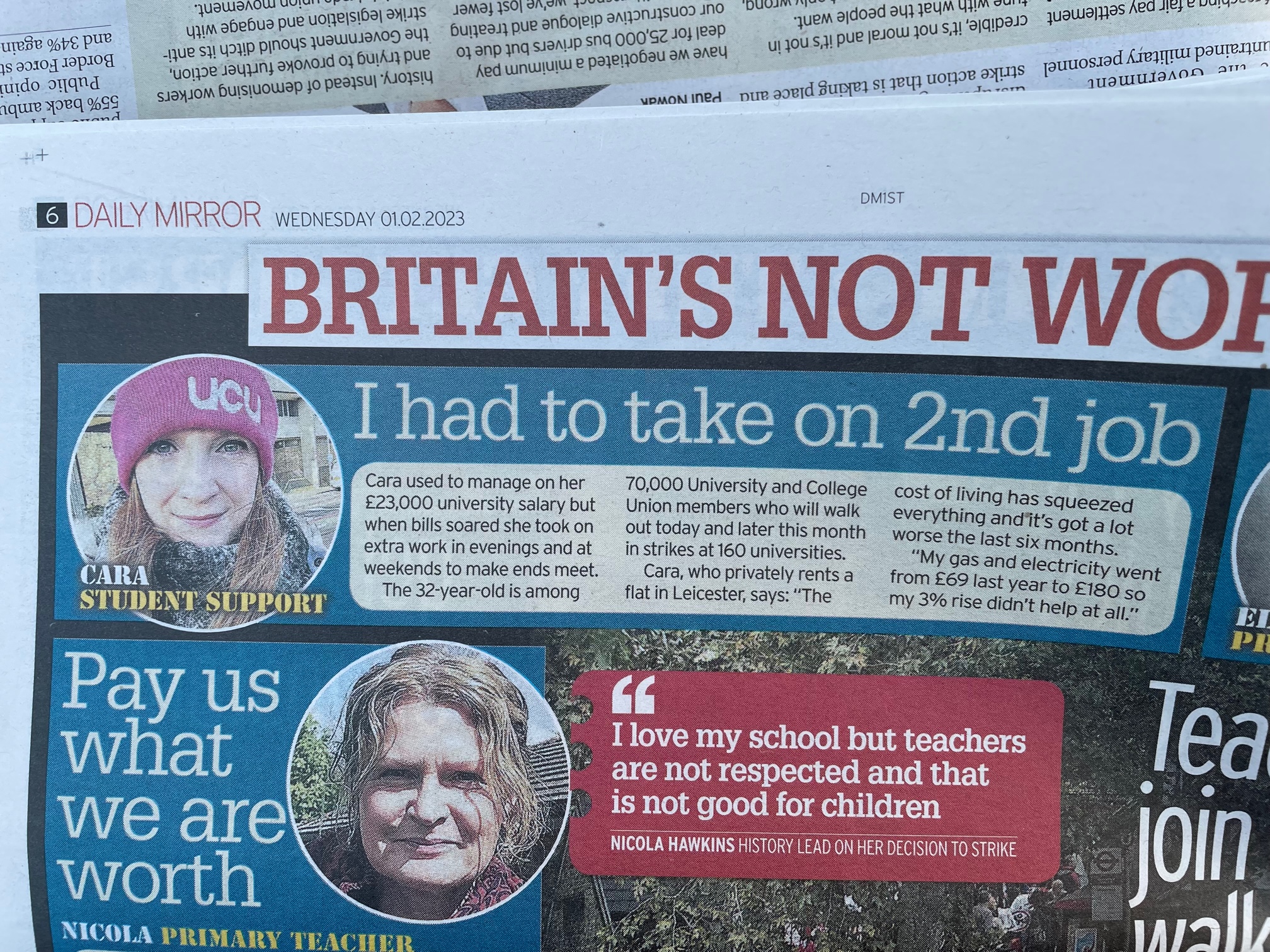 Local Fighting Fund
For information about our local fighting fund, which launched on 1 Feb, see here. You can donate, or read about how to claim.