A new banner for Leicester UCU…
Published: 8th December, 2019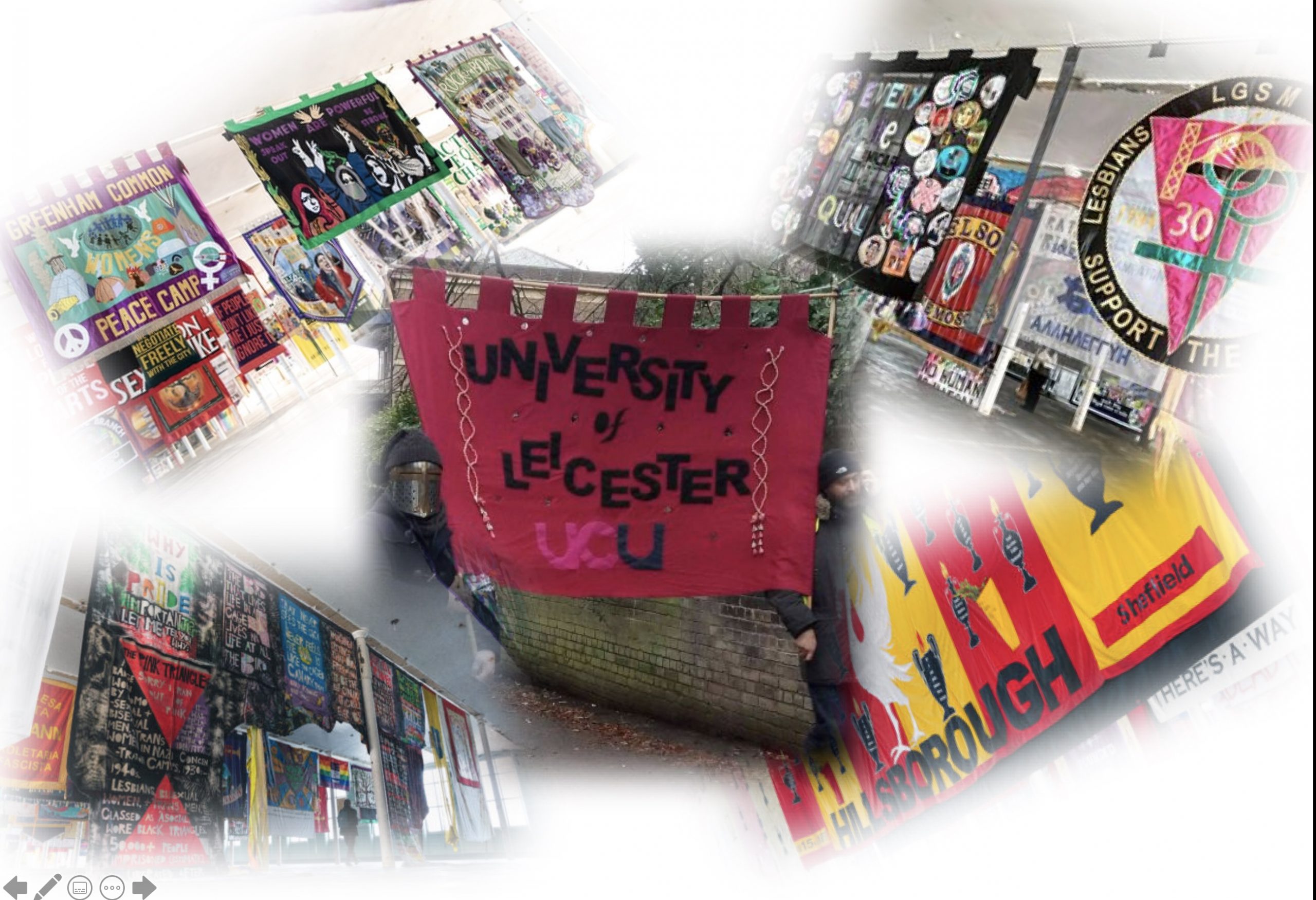 Friday 13 December – 3–5pm – KEB528 – WE WANT YOUR IDEAS!
A banner is a thing to float in the wind, to flicker in the breeze, to flirt its colours for your pleasure… Choose purple and gold for ambitions, red for courage, green for long cherished hopes.

Mary Lowndes, 1909
We are quite fond of our University of Leicester UCU banner. We have had it for many years and it has served us well. But it's heavy, hard to carry and it's starting to get a little worn. It's been getting a lot of use over the past couple of years – and we expect it'll be used some over over the next few years… We have decided it's time for a new one.
We have commissed textile artist Cath Long to help us create a new one. Cath will run a session on Friday 13 December – 3–5pm in Ken Edwards seminar room 528 – in which we can discuss designs. She will show us examples of other banners – from other trade unions but also from all manner of different campaigns. She will collect our views on how we would want a new banner to look and what we'd want written or depicted on it – references to our university's history, to Leicester's history, UCU's character as an education union, for example. Cath will take this material away with her and return with a design or designs for us. We can then decide which we like best and whether we want her to go ahead and produce such a banner for us.
If you want to start thinking about designs now, here's a lovely 18-minute film walking through Banner Culture, a recent exhibtion (part of British Textile Biennial) at Brierfield Mill in Lancashire.
All Leicester UCU members and supporters welcome on Friday! Afterwards – since it's the last day of teaching and the day after the general election – we will no doubt move on to the Marquis for a bit of a social gathering…