CWU Solidarity Statement
Published: 13th March, 2023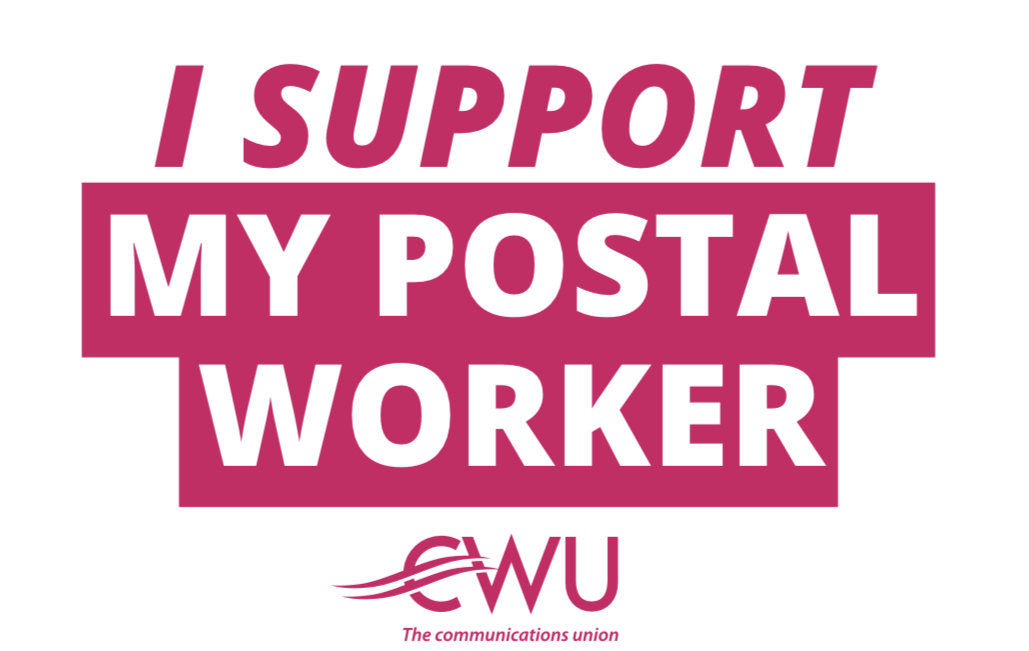 Members of the Communications Workers Union (CWU) are currently in dispute with Royal Mail over wages, conditions and other issues. We have been informed that in the course of this dispute, over 300 union members and reps have been suspended, with some sacked.
This includes the sacking of the main union rep at Leicester's Meridian Mail Centre, which led to Royal Mail workers walking out to hold an unofficial gate meeting.
We stand in solidarity with CWU members facing these attacks.