Do you remember striking? We want your memories!
Published: 3rd June, 2018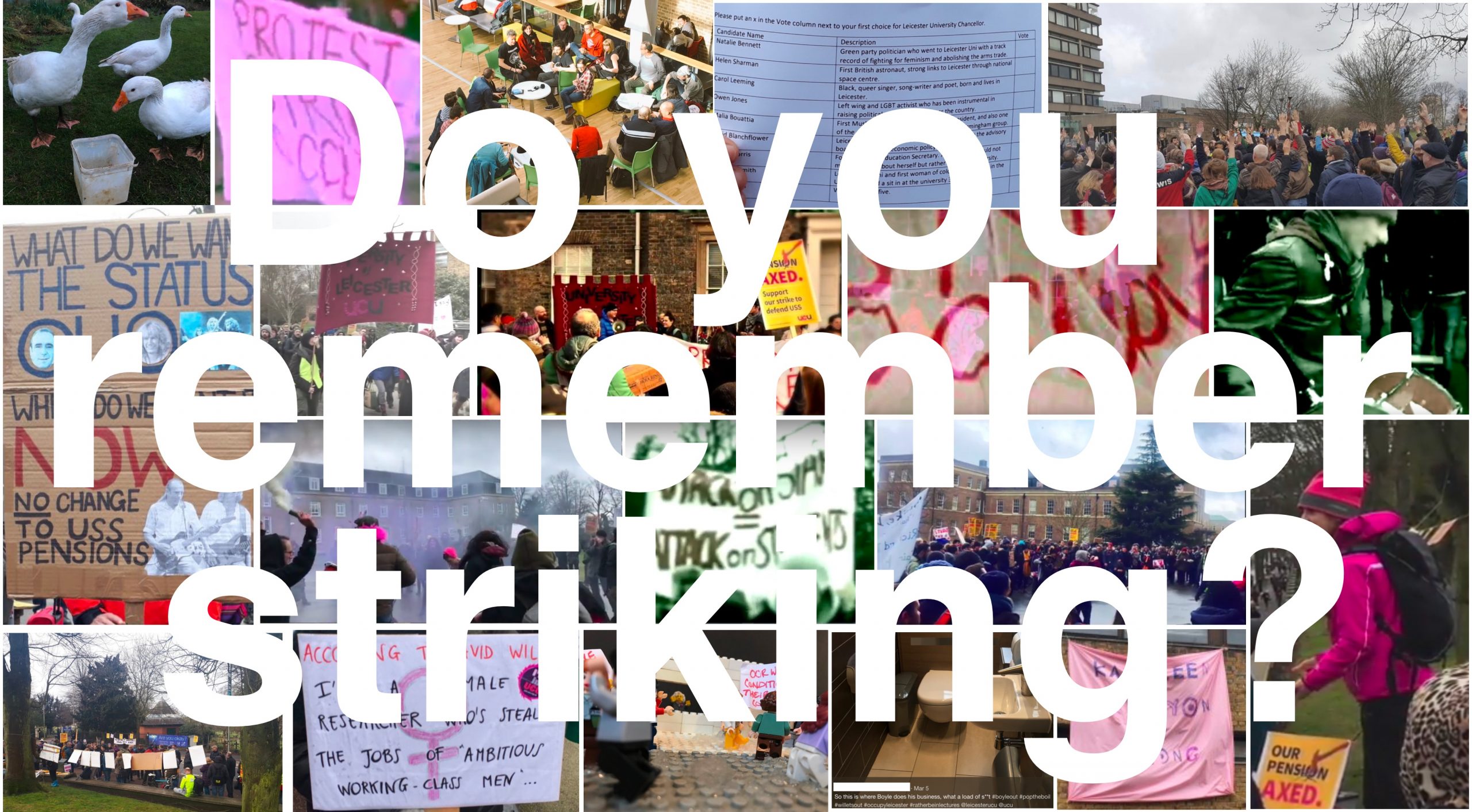 The USS pensions strike of February and March was a transformative experience for all of us – and for our union. We would like to capture some of your memories. Some colleagues at Goldsmiths are producing a 'strike activists' handbook' which we intend to contribute to and in Leicester we are thinking of producing a commemorative 'zine, perhaps with its own special launch event – around the beginning of the new academic session (at the very time we might be gearing up for further strike action, against the ULT's attack on staffing).
So… if you have photographs, short recollections, poems or any other material that you think captures some of that incredible experience, please send them to us: ucu[at]uculeicester.org.uk. The deadline is 30 June.