Ignitizens of Change
Published: 5th June, 2020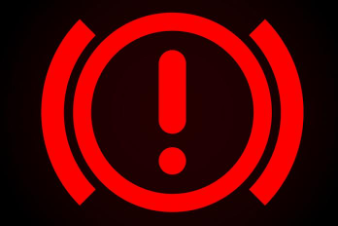 It is 3 June 2020 and I have been working under lockdown for 80 days. Before that I was on strike for 14 days, defending a higher education sector that was already in complete crisis. Today, almost three months later, the crisis is magnified, the world is on fire and our institutional silence around systemic racism in wider society is deafening. Like all my colleagues, I have received dozens of emails from various members of the University's executive board thanking me for all the hard work, dedication and adaptation that has taken place, and reassuring me that the safety and wellbeing of staff and students is paramount in all the decisions they are making in the face of COVID-19. Thank you for that. At times, it has helped.
At other times, the disjuncture between the executive board's kind words and its actions in response to the pandemic has produced a distressing cocktail of anger, grief and shock. Others have written about the callous treatment of Unitemps workers, the refusal to mitigate the strike pay deductions that many UCU members are absorbing while working in more difficult circumstances than ever before, and the attempt to surreptitiously force a strike-breaking regulation through an emergency Senate meeting.
I am writing about what they did on 3 June 2020. What they did on 3 June 2020 broke me.
It's so deeply disturbing to see the degree to which they couldn't give a **** about staff.

– Message received from a colleague 9.49am, 3 June 2020
On 3 June 2020, the Vice Chancellor appeared on national television and the university he leads published webpages launching ignite, our new blended learning model for the next academic year. Staff had previously been informed, in broad strokes, what ignite was going to be. In these communications, the last received on 29 May, we were told it remained uncertain when different cohorts of students would be able to safely return to campus, that Schools would get to determine how best to implement ignite for their programmes, and that staff would get to feedback responses to the proposals in a discussion event on 10 June. We were also told that the Health, Safety and Wellbeing Committee would be working in close contact with the Lockdown Exit Strategy group to determine when and how our campus would reopen. This Committee met for the first time since the COVID-19 crisis began on 4 June 2020.
"Ignite will allow students to switch seamlessly between on-campus and online learning".

COVID-19 Education Planning Principles document, circulated, 20 May 2020
I CAN SEE THE SEAMS. I AM A SEAM.

Message received from a colleague, 12.09pm, 22 May 2020
So, on June 3, when the Vice Chancellor made his TV appearance and the new ignite webpage went live, I was staggered. I was enraged and distraught that our University's leaders had committed to the following, without informing the staff who will have to deliver on these promises: to return all courses to some face to face teaching in September; to hold all small group teaching in both face to face and live cast formats; and to live-cast and record all large group teaching.
But it's okay, because apparently prospective students like the idea of ignite. Another rocket-themed branding exercise. Ignificent.
How can these decisions be made before the Health, Safety and Wellbeing Committee agree when and how to safely reopen campus? We have not even been told how many people can be safely on campus at any one time, while following social-distancing protocols, because presumably the University leadership doesn't know this yet. But all programmes will return to some face to face teaching in September. He said so on national television.
Could you maybe mention staff, like once, Nishan? Once? Just to let people know actual human beings – not work-emitting resource bots – will have to make this happen.

Message received from a colleague, 8.19am, 3 June 2020
There are many admirable aspirations contained within the ignite approach to learning and teaching. However, our own experts at the Leicester Learning Institute circulated guidelines emphasising the importance of asynchronous online learning. But all teaching events will be live cast. Because? We are Ignitizens of Change.
So, on 3 June 2020, I spent most of the working day and a considerable chunk of the non-working day exchanging messages and phone calls with colleagues who were upset, confused and panicked about both the approach to ignite being promised on their behalf, the manner in which staff had been left out of the loop, and the implication that the Health, Safety and Wellbeing Committee is not actually in control of managing our safe return to campus.
Honestly feeling quite weepy this morning at their sheer awfulness. They just don't care. This is worthy of Boris Johnson's government.

Message received from Colleague 1, 9.57am, 3 June 2020
Just going to have a full-on proper cry for a few minutes, and I'll give you a call.

Message sent to Colleague 1, 9.58am, 3 June 2020
Surviving this year – literally surviving – becomes a political act. I am ready to fight.

Message received from Colleague 2, 10.37am, 3 June 2020
Me too.

Message sent to Colleague 2, 10.45am, 3 June 2020
When the redundancies come, I will consider – I don't want to work at an institution and a sector where we are fodder and our students are nothing but cash.

Message received from Colleague 3, 11.01am, 3 June 2020
Me too.

Message sent to Colleague 3, 11.02am, 3 June 2020