Leicester votes YES – and YES and YES and YES!
Published: 31st October, 2019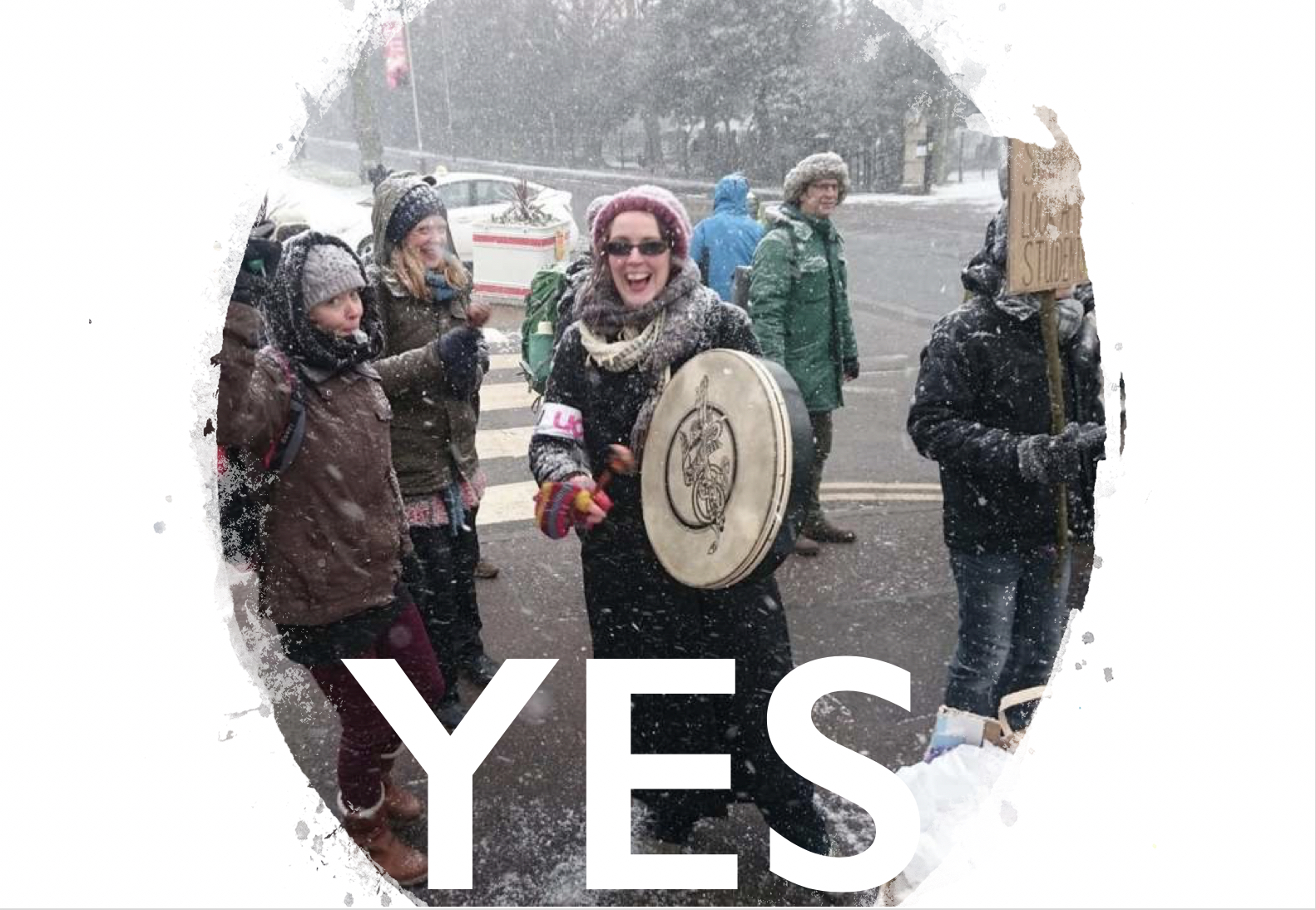 We're proud and very pleased that members of Leicester UCU have voted decisively in favour of strike action (and action short of a strike, ASOS), both to defend our USS pensions and in support of our pay-and-equalities claims. More than half our eligible members voted in both ballots, giving us a legal mandate to take strike action (the 50% threshold is stipulated by the 2016 Trade Union Act); of those who cast a ballot, majorities in favour of strike action were fairly overwhelming. The complete results for our branch are below.
In favour of
Strike Action, %
In favour of
ASOS, %
Turnout, %
Pay and Equalities
72.75
82.62
59.36
USS Pension
76.21
84.14
58.39
We thank all our members who participated in these ballots and, of course, we're especially grateful to those members who spent time putting up posters, distributing fliers and persuading their colleagues to vote – many hundreds of conversations have been had, both face-to-face and by email and telephone. We're also grateful for the support we've had from UCU nationally – especially general secretary Jo Grady (who we still think of as one of our own) – and from other branches: Heriot-Watt UCU, Sheffield UCU and Goldsmiths UCU all deserve special mention for the campaign materials they have produced.
In the context of this ballot, University of Leicester's acting vice-chancellor Edmund Burke has used his position to call on UCU members here to reject strike action:
Further industrial action risks […] undermining the efforts that all colleagues have made to rebuild relationships across our community and to improve the performance of this University
He – along with other members of the senior management team – have also asserted in various communications that they are fighting for our pensions and working hard to address other issues of major concern – the scandal of overwork; the scandals of the gender and BAME pay gaps; the scandal of the pervasive and widespread use of precarious contracts; low staff morale.
We think it's fair to say that Leicester UCU members have emphatically rejected these claims. We think these ballots indicate that our members believe the University leadership team has not done enough in the last 18 months to build a relationship with staff and to ease the pressures we are under; nor do they believe that the University is committed to providing a good and affordable pension.
Nationally, 53 UCU branches out of 148 achieved the 50% turnout threshold in the pay-and-equalities ballot; 41 branches out 64 managed this in the USS ballot. In almost all branches in which more than half of eligible members voted, there were majorities for strike action – and action short of a strike.
The ballots were so-called disaggregated. This means branches that achieved the necessary turnout (and with majorities for strike action of those casting votes) now have a legal mandate to withdraw labour. Over the next days, UCU's various elected officials and committees (in particular its national executive committee and its higher education committee) will consider the set of results and – in consultation with local branches – set out a course of action. (Mandates for legal industrial action are valid for six months – until the end of April 2020.)
Clearly – given the results here at University of Leicester – we might be engaging in sustained strike action. The University leadership will have to face the consequences of its failures to mend its relationships with the people who make the University of Leicester – its staff. For our part, we are strengthening our relationships with the student body and the students' union – who were so supportive of our strikes in 2018. They – unlike the University's senior managers – are well aware that our working conditions are their learning conditions.