#LeicsUniStrike 2019 – Day 4
Published: 28th November, 2019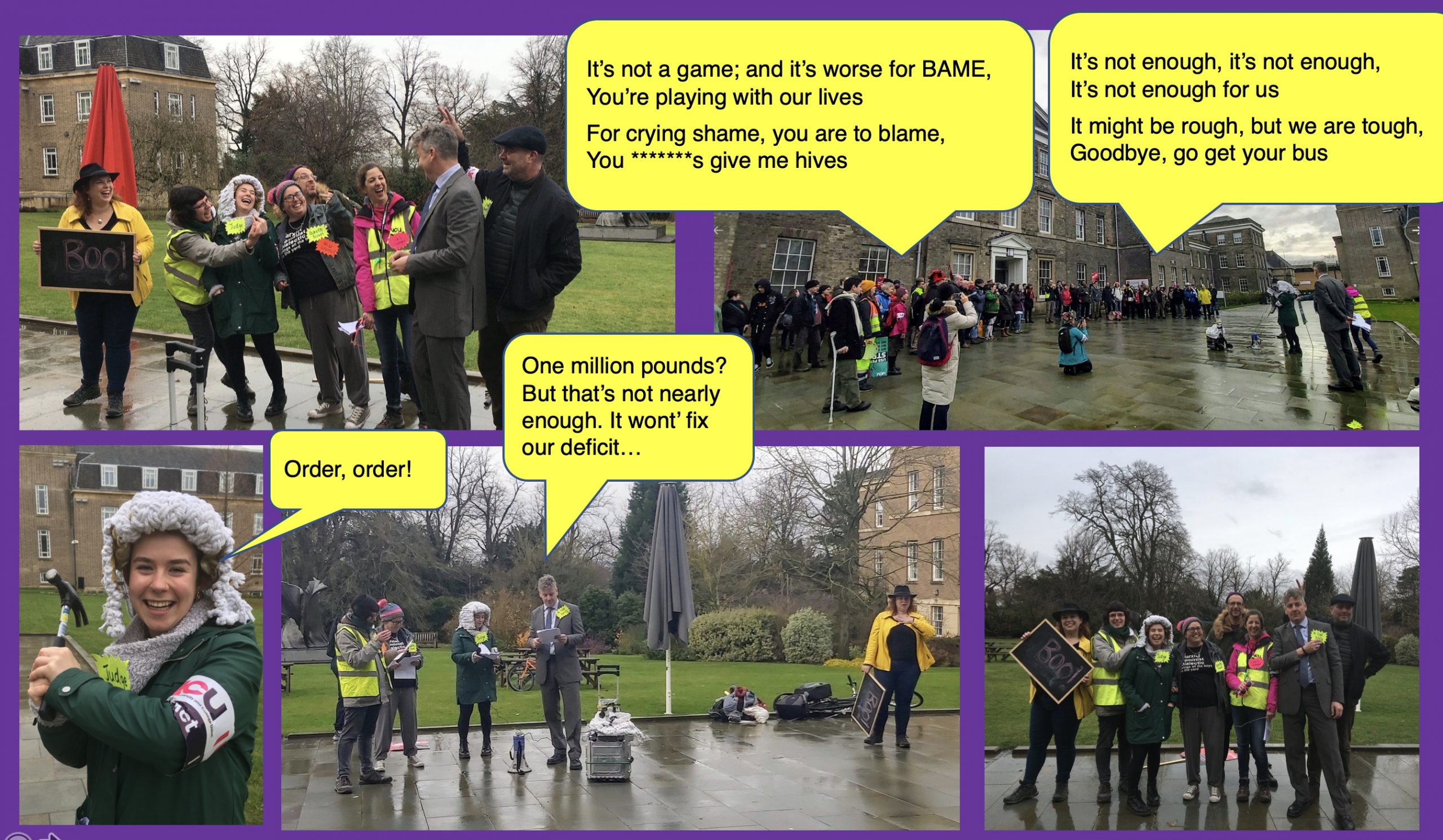 Day four dawned with an initial feeling of the "the morning after the night before" – it was raining heavily for the first time, and we were worried. However, we should know by now, we didn't need to have worried, as always Leicester UCU brighten up our day, with nearly 200 members turning out to sing and dance in the rain.
Today was 'hat day' and we stepped up to the challenge, with a turkey hat (Happy Thanksgiving to our American picketeers!), a guppi hat and many others on display. We are currently stockpiling snacks, and clearly we he missed an oppurtunity for a 'Alice in Wonderland style tea party'.
We were delighted to have more support from local politician Jon Ashworth, Shadow Secretary of State for Health.
Today's special theme was precarity.
In our special event in front of the Fielding Johnson we put precarity on trial, or perhaps we put the precarious on trial – sometimes these thing get so complicated…