#LeicsUniStrike 2019 – Day 8: Satire and parody: Will the real Jo Grady please stand up…
Published: 4th December, 2019
Well, what a day. We are, as you can imagine, all exhausted after eight days on the picket lines, so a full review of Day 8 will appear tomorrow, but, in brief, it was a fun day and we were all in good spirits (and not just because of the mulled wine).
Strikemas was heartily celebrated and there was much fancy dress on our lines. Many awards were presented (details to follow), but David Harvie marginally lost out on the prize for best Jo Grady costume to Millie Roonay, whilst Jo Grady, cruelly, won the award for the best David Harvie costume.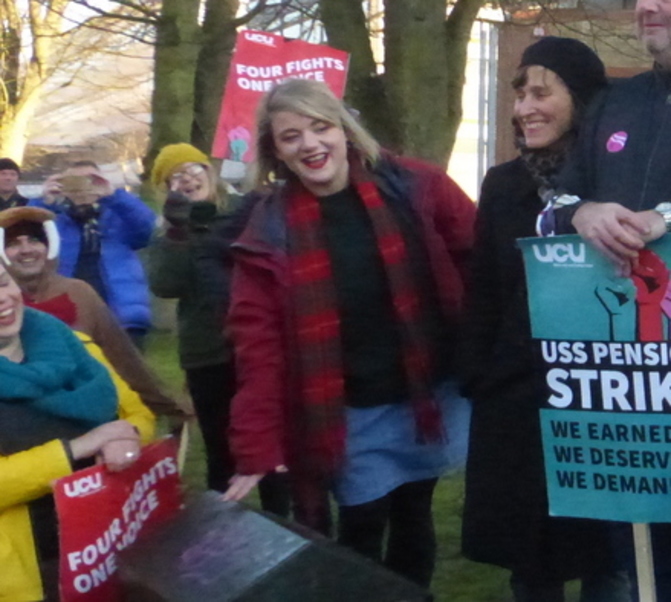 Standby for more about day 8, including why some of our members went on strike and what UCU General Secretary Jo Grady had to say to us and our Vice Chancellor, but for now, please enjoy the Daughters of Beca and some images from Day 8 on the UCU Leicester picket lines.