Making Communication Heroic
Published: 7th August, 2020
As promised in our piece celebrating the branch's status as a top 11 influencer on social media, today sees the first progress report on our flagship strategy of excellence, Making Communication Heroic. It's appropriate that this interim report appears in the month of August, because august means 'respected and impressive' and that's what our strategy is.
In a matter of weeks, it seems our influence has already extended to our employer's marketing team, who have adopted our strategy in their own brand relaunch, Bringing Citizens of Change to Life. At first, we were slightly alarmed by this statement regarding staff, which appeared to contradict the titular aims of this branding exercise:

Once we realised this referred to the proper way to photograph staff going about their business, we were surprised and delighted to see a core tenet of Making Communication Heroic embedded in the centre of the University's new brand:
Of course, since we at Leicester UCU believe in the concept of preparedness – having all our solidarity on at all times – we have insisted for years that university staff should be treated like heroes, or at least human beings. As recently as February, the Leicester UCU crack team of Superheroes – The Unaffordables – were on strike campaigning for fair and equal pay, an end to casualisation of the workforce, and sustainable workloads that don't make us ill. Just look at them in action: unquestionably heroic!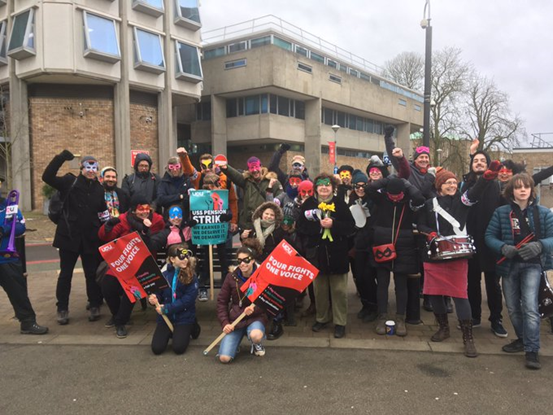 As part of our own, better, strategy to support and recognise staff superheroes, Leicester UCU has decided to adopt David Bowie's "Heroes" as our branch anthem. Sing it!
Secondly, we have established a Wall of Appreciation Near the Kitchen. Working from home under lockdown, with all sorts of competing work and home life pressures, has been difficult for everyone, but LUCU members have been doing so while having their pay docked for their industrial action defending working conditions in Higher Education. We hope that money is being put to good use by the University, but it clearly isn't being spent on continued employment for precariously employed staff on Unitemps or Fixed-Term Contracts, who have been abandoned by the University in the middle of a pandemic. Now that doesn't sound very heroic, does it?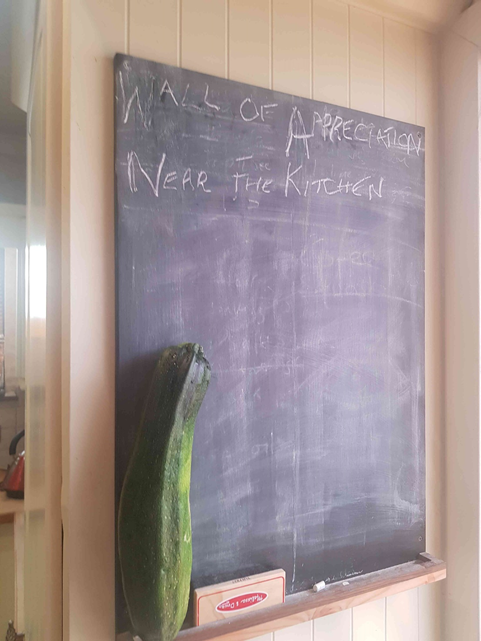 We know the Wall of Appreciation Near the Kitchen doesn't go far enough to recognise some of the truly outstanding contributions Leicester UCU members have made to our community during this difficult time and over many years. So we'd like to take this opportunity to present the first ever Launchie Awards:
The Award for Best Song on a Picket Line, for "Space Oddity: Ground Control to Management", goes to: SCOTT FREER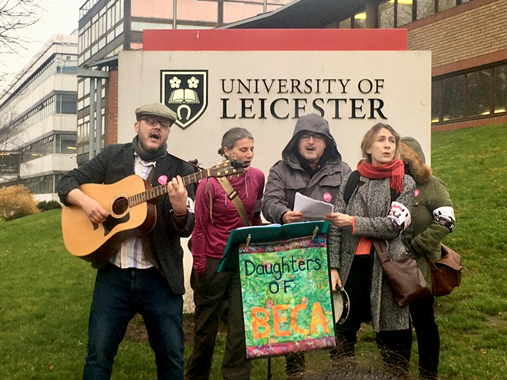 The Award for Best Morale Boosting Picket Dog, for "Rocket", goes to:
JENNY STEWART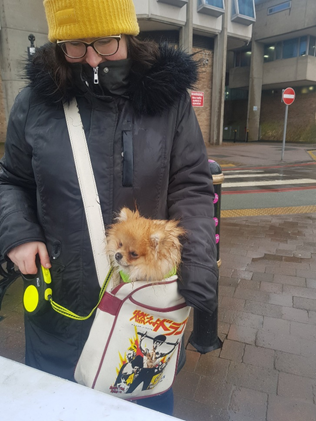 We would like to celebrate with the two winners of our inaugural Launchies, but their victory is bittersweet, since the University has seen fit to reward their years of dedicated, inspirational work here with redundancy. The opposite of heroic: anti-heroic.
That's it for now folks.
The next phase of Making Communication Heroic will be to secure some kind of celebrity endorsement. In an ideal world, they should have: MCH as their initials; the ability to sing a pretty nifty version of our branch anthem "Heroes"; an interest in being a superhero, such as Batman; a good track record of climate activism and promotion of LGBTQ+ rights; and an affinity for dressing up as a lion.
We're open to suggestions (well, some of us are), so please write in with your ideas. Wall of Appreciation Near the Kitchen and Launchie nominations are also welcome!