No more room on the 16th floor
Published: 27th July, 2020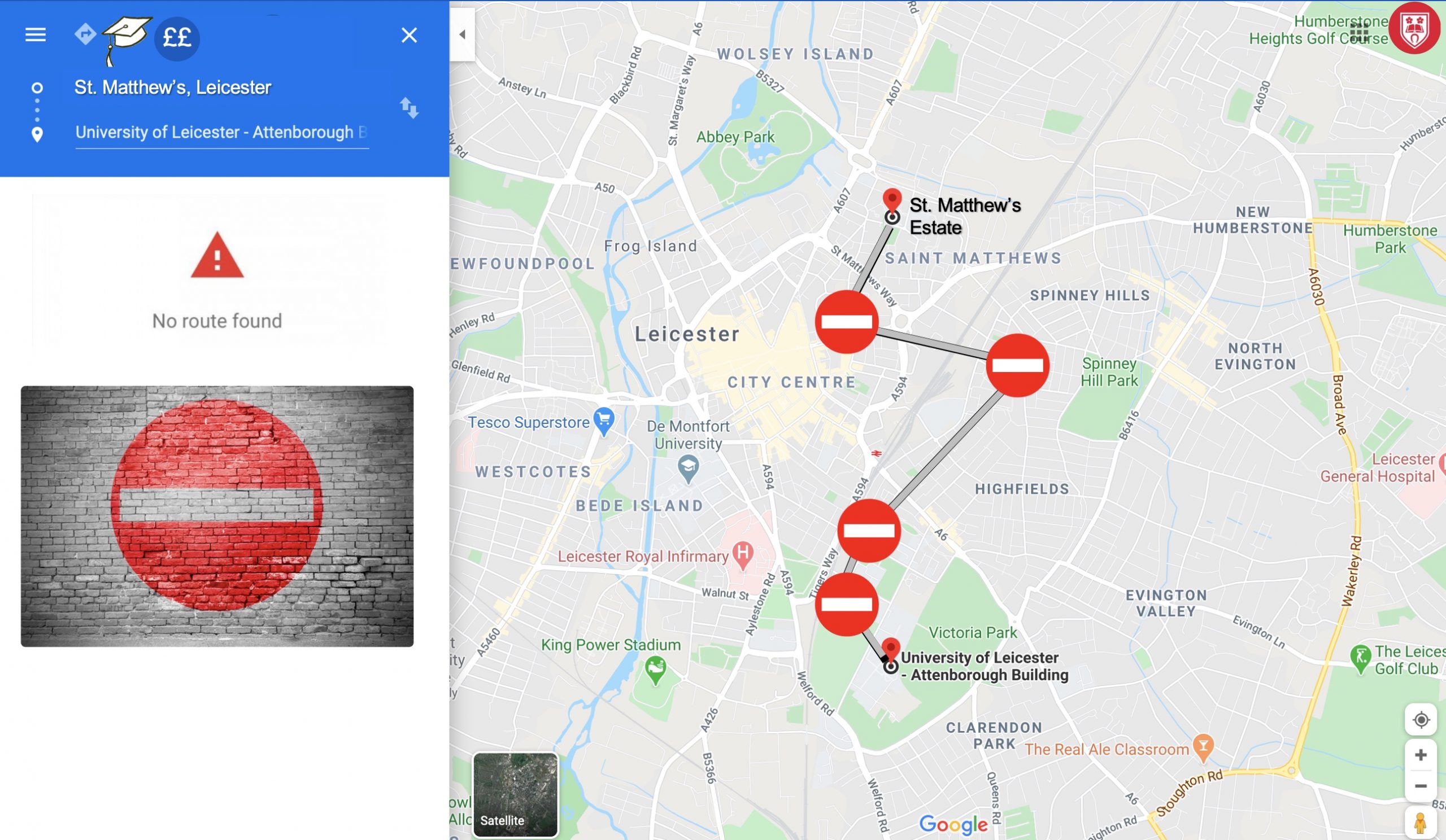 Two Leicester UCU colleagues, both activists and picket line stalwarts, both precariously employed, were recently made redundant by the University of Leicester after many years as part of our university community. Both were recognised for their expertise, the quality of their work and, in particular, their ability to engage effectively with students from non-traditional backgrounds. They have asked that we share their open letter to colleagues, written by one of them, but reflecting both of their experiences.
Dear colleagues and friends,
This was not easy to write. I will be made redundant at the end of this month, after nearly four years of continuous employment at the University of Leicester. I am on a 0.5FTE, grade 7, contract.
To be honest, the last 3 months have caused much mental pain: recovering from severe Covid-19 whilst fighting against redundancy (which both Unite and UCU have consistently argued constitutes 'unfair dismissal'), and, as UCU representative, listening to many stories of despair from 'laid off' lowly paid 'vulnerable' staff.
Following the Working-Class Academics' Conference, in which Kit de Waal spoke eloquently of Higher Education as a middle-class domain that sets the terms for the debate on diversity, we agreed to communicate our fate in this manner. As a colleague said: "We've been shutting you lot out for centuries, it almost comes naturally."
Our shared story was similarly expressed by many (BAME and white, also reliant on precarious contracts) at the conference who also face the prospect of long-term unemployment. According to UCU, a disproportionate number of Teaching Fellows have working-class backgrounds. The closure of Adult Education places such as Vaughan College (where I worked for 15 years without a contract – hence no 'severance pay') means the route back into HE will be mission impossible.
We both…
completed our funded PhDs at the University of Leicester
taught on fixed term contracts
consistently had our work described as 'outstanding'
self-identify as 'working-class academics': brought up in council estates, leading 'nomadic lives' – the vicious circle of precarious jobs and unemployment.
are non-traditional learners
are experts in teaching and engaging with non-traditional learners
worked in various local places of education – transforming the lives of many underprivileged people (e.g. single working parents – some now have secure positions at the University of Leicester)
as Teaching Fellows, have been victims of systematic exploitation and prejudice at the University of Leicester, used as gap fillers and barred from promotion, to give just two examples.
reside in Leicester and engage with local community projects
are excluded from applying for research grants or taking research sabbaticals
are UCU activists and picket line regulars during industrial action
made emotional and ethical pleas to senior management, in terms of the prospect of long-term unemployment and a dried up HE jobs market
We have recently spoken to the Vice Chancellor on the subject of why, for a city such as Leicester, it is important to recognise that race, class and gender intersect. I have also asked the University to implement 'social class' as a protected characteristic in order to make the university more diverse, so better mirroring the demographics of the city (some universities are already working towards this).
Higher Education has to serve a higher moral purpose – be truly value driven, treating all staff in an equitable manner, functioning as an engine of social reform and transforming the lives of the underprivileged.
Below you can find the further words of one of the colleagues, recalling a conversation with a student and reflecting upon the importance of a diverse workforce in Higher Education, but also the difficulties faced by people from 'non-traditional' communities not only in accessing HE, but also in gaining secure employment in the sector:
I have known for a long time that higher education operates according to race, class and gender barriers. And yet at the same time I believed in the transformative narrative of education. It is a conflict that I battle with on a daily basis. A mature student said to me: 'When I saw your staff profile and read where you came from, I said to myself: "if he can do it, so can I".' She lives in the council estate of my childhood. Looking through my 16th floor office window, the estate looms on the horizon: across Victoria Park and behind the train station. Only two miles away, and yet the mental distance feels epochal. Like an uncanny photo. I said to her, where do you want to be in the future. She said: 'working here and sharing the same office with you.' This brought tears into my eyes. She is black and a single parent with two boys. She tells me how hard it is to talk to her sister about the novels she reads. 'I want something more.' I did not say that her education journey will be harder than mine. And I did not tell her that I have never held a secure job in Higher Education. For the rest of the office hour, we chat about what I can see through the window: the pigeons, the coffee van, the swings, the cenotaph.
On 26th March, University of Leicester Vice Chancellor Nishan Canagarajah wrote:
I am confident that we will get through the immediate crisis and come out stronger as a University community.
This is scant consolation to our two colleagues, nor to the many other precariously employed members of staff who have lost, or stand to lose their jobs.
We are angered at the way in which the University of Leicester continues to treat our colleagues on precarious contracts. We offer our support and solidarity to the colleagues affected. Fighting precarity and casualisation remains one of UCU Leicester's top priorities.
Please take a moment to sign our open letter to the University's chancellor and vice-chancellor opposing the ongoing casualisation of the University workforce.