Reclaiming #ChooseToChallenge
Published: 8th March, 2021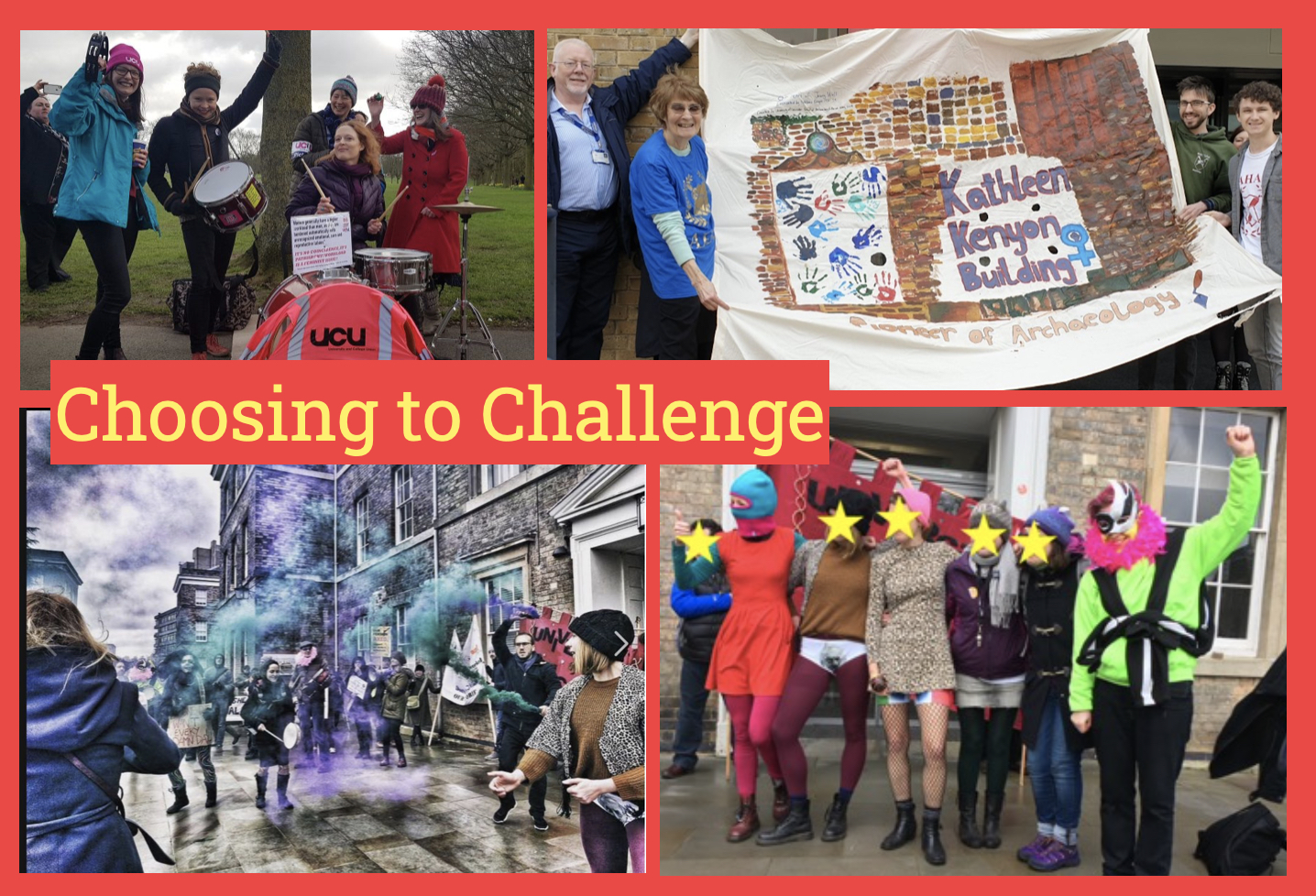 This year, the University of Leicester launched #ChooseToChallenge to mark International Women's Day (which is today, March 8th). The stated aim of the motto is to recognise that 'from challenge comes change' – something with which all of us can agree. However, in the context of the current dispute between the University leadership and employees over the threat of redundancies, slogan seems, at best, tactless.
The job cuts the University proposes will disproportionately affect women, at least in certain departments. 83% of sought cuts in Library Services, for instance, are in posts currently held by women. In the Student Services Centre, ALL of those currently at risk of redundancy are women. #ChooseToChallenge
In other areas, they will have a significantly negative impact on equalities, diversity and inclusion. In Mathematics, for instance, all of the female research-active staff have been selected for redundancy – in fact, there is a very real risk that the cuts will make research in mathematics an all-male and all-white domain. #ChooseToChallenge
The mishandling of the process by the Executive Board – linking the proposed cuts in English with the 'decolonising the curriculum' agenda in correspondence sent to colleagues at risk – has led to female members of staff receiving vile abuse and serious threats on social media. To the best of our knowledge, no member of the Board has apologised or recognised that their decisions and actions may have contributed to put staff members at risk. #ChooseToChallenge
The opaque decision-making and rationale behind the proposed cuts erodes academic freedom, which in itself undermines the University's supposed commitment to Equality, Diversity and Inclusion. #ChooseToChallenge
The practical dismantling of the Leicester Learning Institute will add to the workloads of academic staff throughout the University. Experience and existing research suggests that many of these duties (the importance and burden of which is likely to be minimised, when not invisibilised, by managers) will fall onto the shoulders of women and black, Asian and minority ethnic early career academics. #ChooseToChallenge
Given this context, we cannot help but wonder whether our University's leadership genuinely champions Equality, Diversity and Inclusion, or whether this slogan is but a PR stunt, a mere exercise in "pink-washing". The persistent gender pay-gap at the institution, the disregard for EDI concerns within the so-called "shape" agenda highlighted above, or the constant sidelining of calls to re-name the Archaeology and Ancient History building are further examples that suggest it is a case of the latter.
Read in this light, #ChooseToChallenge ought to be seen not just as a celebratory motto to recognise individuals whose work has furthered equality – invaluable and important as that work is – but also as a label through which the institution might seek to co-opt and assimilate dissent for its own ends. Unless, of course, we decide to make it ours, and we start asking ourselves and others what it really means to #ChooseToChallenge right here and right now.