Redundancies comment #4 – Computer says "no" (to access to external departmental reviews)
Published: 22nd January, 2021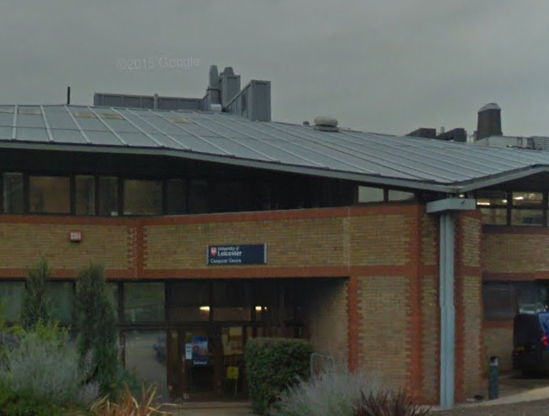 We've so far concentrated on specific research & teaching areas within academic departments being targeted for the chop in the name of the Vice-Chancellor's "excellence" (and we'll come back to that). What of the 7 professional services groupings part of the grand transformation?
The pre-change "engagement" process (so many terms have to be put into scare quotes these days) was even more vague and opaque in many of these areas than it was for Schools, not least because teams that are currently grouped together in University structures were split across different groups subject to the pre-change engagement. Which sort of looked like they'd already decided how they wanted to split apart these teams and put them back together again, only more "excellently" with fewer staff. Hmmm.
The groupings who have so far been called into formal consultation are:
Information Services & Operations – Library User Services (LLIS),
Student Services Centre (SAS)
Estates & Digital Services – Estates Projects, Compliance, Assets Teams, Reactive Maintenance Team
Education Services – Business Change Team (SAS),
Education Strategy Unit (SAS),
Leicester Learning Institute (LLIS),
Quality Office (SAS)
Four more areas have yet to receive formal consultation notice:
Learning Services – Academic Skills Centre (LLIS), Accessibility (SAS)
Doctoral College & PGR Administration
Estates & Digital Services – IT Services
Research & Enterprise
The things in brackets above are the current organisational structures in which these teams sit. Confused yet? Members involved in the process certainly are.
We have no indication yet what potential areas of specialist activity might be deemed ripe for disinvestment, but pre-change meetings have been described to us as desperately vague by affected members of staff. If the plans for Schools are anything to go by we'll find out over the next two weeks what restructuring plans they had before the pre-change engagement process started and the more specific ways they've ignored the views of professional services staff, in 3 areas, then the other 4 some time later.
What other similarities can we see? With respect to external consultancies data informing the process or not, the Vice-Chancellor might want to check his info for the forthcoming business case in IT Services we're sure he's working diligently on because we checked the meeting recording:
The Head of Division leading that pre-change engagement process said (verbatim) "Two external reviews have stated both Estates and IT services comparatively are quite large"… "in terms of comparative cost"… and "therefore not sustainable".
They were conducted before his appointment as Head of the newly created division of Estates & Digital Services at some point in 2020. We'd like to know to whom and what we're being compared, and to test the validity of the conclusions and proposed solutions.
Efficiency savings in expenditure on staff compared to sector averages in 2016 was a major rationale for redundancies – some proposed, some enacted, some attritioned – that we all know helped to create such an "agile" institution that it had to be put through "transformation" in 2018, "recovery" in 2019 until, as new VC arrived, and now it's ready for more "excellence". Strange that the OEDs definitions of these words don't mention redundancies.
So excuse us for declining the Vice-Chancellor's invitation to thank members of his leadership for their hard work on all these initiatives that launched the University into 2021, ready to do it all again, at the expense of actual hard-working staff. Again.
In addition to denying our ability to scrutinise the DataHE report heavily utilised by pre-change "engagement" in academic Schools, they refused access to the two external reviews that said we have too many, and spend too much on IT Services, as an Freedom of Information request.
IT Services is just one of numerous Professional Services teams involved here, and we'll say more about the others when we know more, but has anyone noticed how many IT services we're all using right now and into the foreseeable future????