Redundancies dispute – resolution details
Published: 24th September, 2018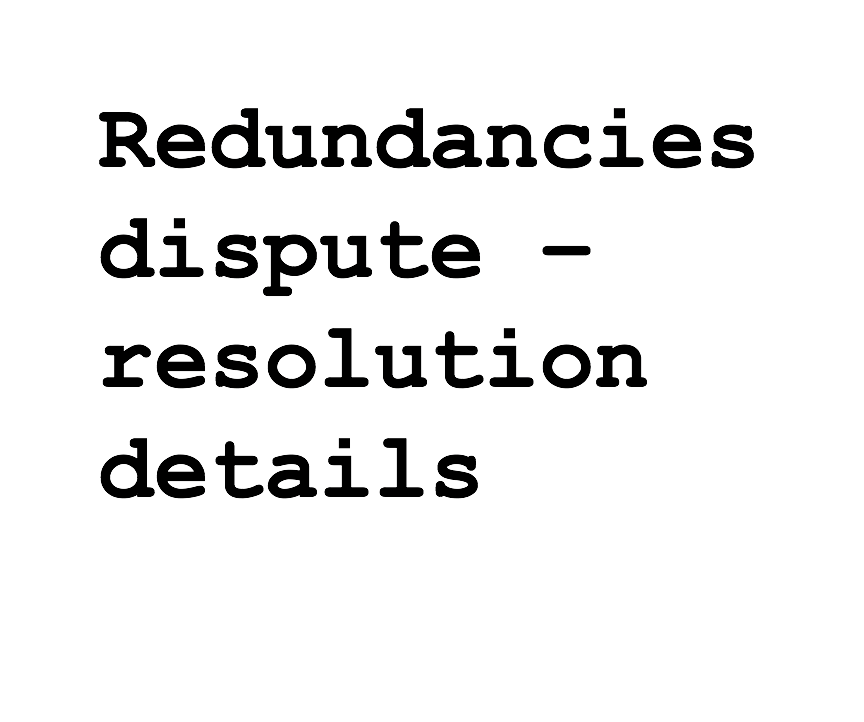 What follows is a summary both of the agreement reached on Thursday between the University of Leicester Leadership Team and Leicester UCU, and of yesterday's EGM of Leicester UCU, which endorsed this agreement.
The summer has been a bruising one for many parties at University of Leicester. It's likely the uncertainty and unlying disgruntlement were contributory factors in our institution's failure to recruit to target. For some of this background see this summary.
A number of colleagues have left University of Leicester. Threatened with redundancy, they either took redundancy payments and/or found other jobs.  We have lost their expertise for good. Others – around 65 – have applied for VSS; and 14 or 15 colleagues are being 'redeployed'. All of this is damaging to the institution.
Leicester UCU has defended colleagues' jobs – and also the University. We have been quite successful in this. (On Friday we received a message from Douglas Chalmers, vice-president of UCU, congratulating us on our success.) We now have a resolution to the dispute –  in particular the threat of compulsory redundancies has been lifted, thus there is no longer a mandate to take industrial action. There are some aspects to our agreement with the University Leadership Team and, moreover, we are confident we have established a new, more productive relationship with its members.
The full text of the agreement is here. More details on the ULT's 'Commitment to Mitigate the Risk of Compulsory Redundancies' is here; details on agreed 'Support for Staff 'at Risk' of Redundancy' are here. The outlines of the agreement are as follows.

1. All remaining 'business cases' – necessary to make staff redundant – will be withdrawn, securing affected employees' continued employment.
2. No new business cases will be proposed by ULT (at least not before the next planning round or Easter 2019, whichever is later).
3. For those affected colleagues who do choose to leave the University, an enhanced voluntary severance scheme (VSS) package will be available.
4. Where University senior managers make the case that existing work no longer exists, the potential harm to affected colleagues will be mitigated by means of a permanent and substantially funded Redeployment and Retraining policy. After retraining (taking a Masters degree, say), ULT endeavours to redeploy elsewhere in the institution.
5. The ULT commits to manage all fixed-term contracts line with the agreed redundancy ordinance procedure.
6. Given the damage – to institutional reputation and staff morale and wellbeing – caused by disputes like this one, ULT has committed to work towards a new 'Management of Change' protocol. This would be based on maximum staff participation, designed to pre-empt the need for business cases in the future.