Shaping for Excellence: How it's Going
Published: 22nd September, 2021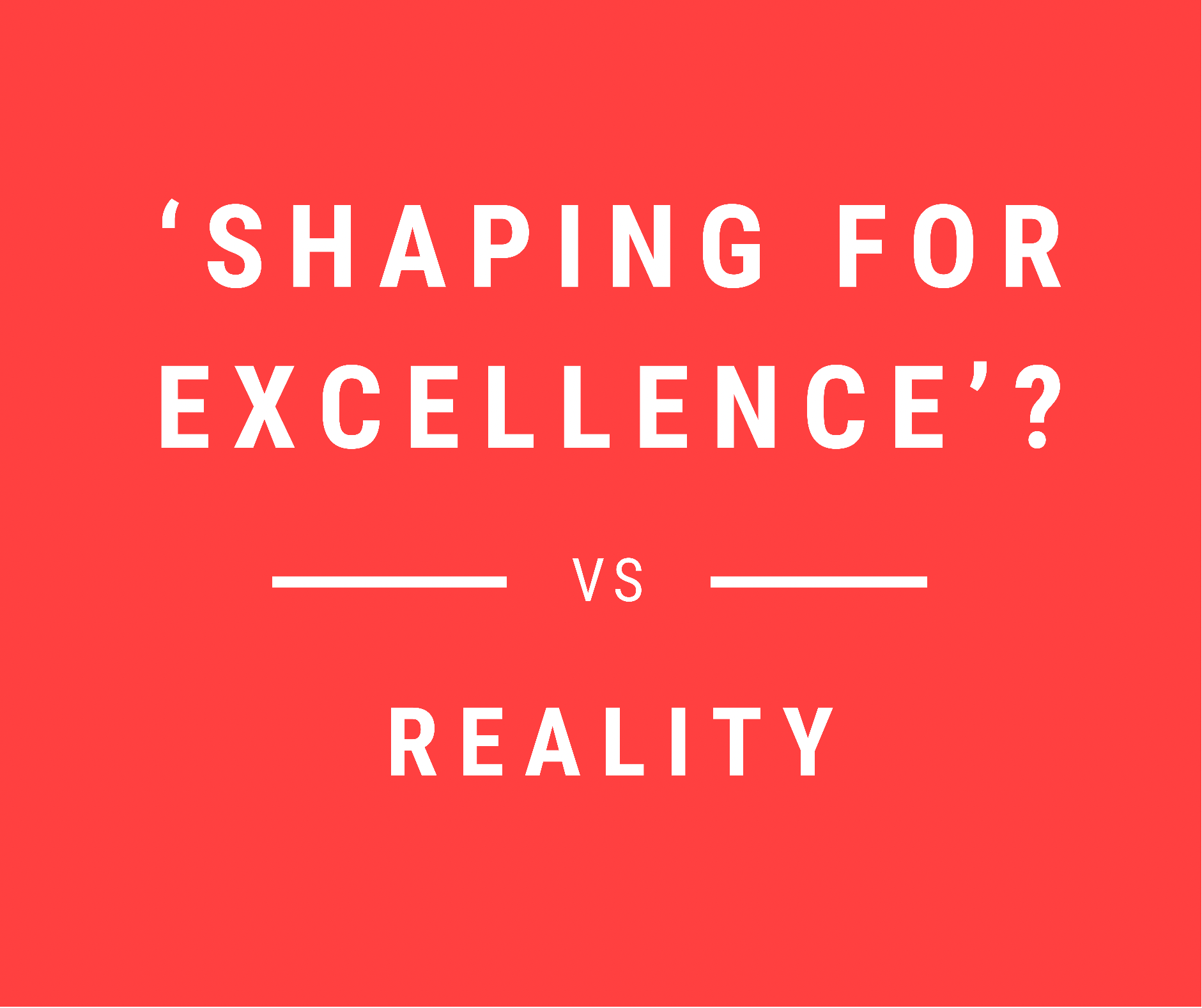 Now that Nishan Canagarajah has embarked on Phase 2 of his grand 'Shaping for Excellence' plans. What about Phase 1? We have not forgotten about the 21 compulsory redundancies. We have not forgotten about the hundreds more that were forced to take voluntary severance, or resigned in disgust. We also have not forgotten about the hundreds of Unitemps sacked in April 2020 as the pandemic hit. But what about the Phase 1 'survivors', what about the new regimes that came into effect in August? Here's a glimpse at the reality of where we are now…
'Excellent Student Experience'
Many of the phase 1 business cases cited the reason for them (and mass redundancies) was to improve the 'student experience' at Leicester. Now we are more than a month into the new phase 1 regimes, how has the student experience changed, and has it improved?
In short, no. The clearest representation of this are the thousands of degree certificates still waiting to be processed and posted to July 2021 graduates. Complaints and emails chasing up the certificates are overwhelming the student services inbox, which unfortunately have gone unanswered for weeks, due to a lack of staff, and the consequences of a phase 1 restructure. The Student Services Centre ceased to exist on 3 August, as they merged with Library frontline services in a 'one-stop' shop (albeit delivered in two locations). As a result, the responsibility for 'life-cycle' events such as graduation now sits with a newly created team of 3 people. 
Within the last two weeks, the Executive Board have kicked (or panicked, you be the judge) into action, they are drafting in staff from across the university (whose workloads seemingly do not matter), providing them with basic 15 minute training, and further piling on the pressure to overworked and mentally drained staff. Does this scream excellence? Graduates without degree certificates and transcripts? 500 emails a week are being received by a team that cannot cope. Maybe 'shaping for excellence' was intended to drive staff to the brink and prevent graduates from beginning postgraduate programmes and entering employment?
Similarly, postgraduate students embarking on their studies at Leicester have been confronted with staff that have been given very little training, and, in one instance, by staff that had no idea they had been told to register on that particular day, and in a space that was not equipped to print student cards. The lack of direction, communication, and training is nothing short of a shambles. Staff are required to apologise for a service, and lack of it, that is not their fault.
Staff are exhausted. Staff are being browbeaten on a daily basis, and being gaslighted by their employers into thinking this is okay because they are 'Citizens of Change'. This is not OK. This behaviour, mismanagement and deliberate lack of consideration for staff wellbeing is going to prevent this university reaching it's second centenary. And certainly will do nothing for the student experience. 

What about the students? Well, whilst phase 1 was being rolled out, the students in university accommodation were facing their own battle with the Executive Board over unsafe and overpriced residences, and embarked on a rent strike for being made to pay for vacant rooms they were told not to inhabit due to COVID lockdowns and restrictions. This led to media coverage and condemnation by local MPs for the measly rebates offered by the Exec Board (which wasn't actually a rebate, only money off their amount owed).
Vacancies, Vacancies, Vacancies…
Phase 1 saw 145 people being put at risk of redundancy, with many more than that being lost, either through compulsory redundancy, voluntary severance, or resignation. Despite the indignation of the university senior leadership to back down on the remaining 21 redundancies, there are now swathes of vacancies across the university. Take, for example, the School of Business…That school is now in disarray. It has no shape, never mind an excellent one. In an all-staff meeting this week (the first such leadership-sanctioned meeting for almost a year), the dean, James Devlin, boasted of 26 new posts. But 29 staff were lost to the restructuring, i.e. there is a net loss in capacity. Of course no one has yet been recruited to any of these new posts – many of which look suspiciously like those from which colleagues were made redundant – and with hundreds of students about to arrive or return, the teaching gaps are enormous. The School's leadership has absolutely no plan for filling these gaps and, as announced last week, Professor Devlin, the man who executed the redundancies, is himself leaving.
It is also important to note that key figures that were made to implement the changes of the Executive Board have, since the plans came into force, resigned. So far we have…James Devlin (ULSB Business case), Neil Donohue (Library, Student Services and LLI business cases). How many more will jump from the sinking ship?
Boycott Leicester
The university is still subject to a global academic boycott. Please continue to encourage colleagues and peers to avoid the institution. Do not use your institutional affiliation at conferences and similar events. Explain far and wide why people should boycott this institution: due to the egregious treatment of staff by the senior leadership, and incomprehensible financial mismanagement of this university.  Encourage others to boycott the university on social media using #BoycottLeicester