Strike Day Three
Published: 3rd December, 2021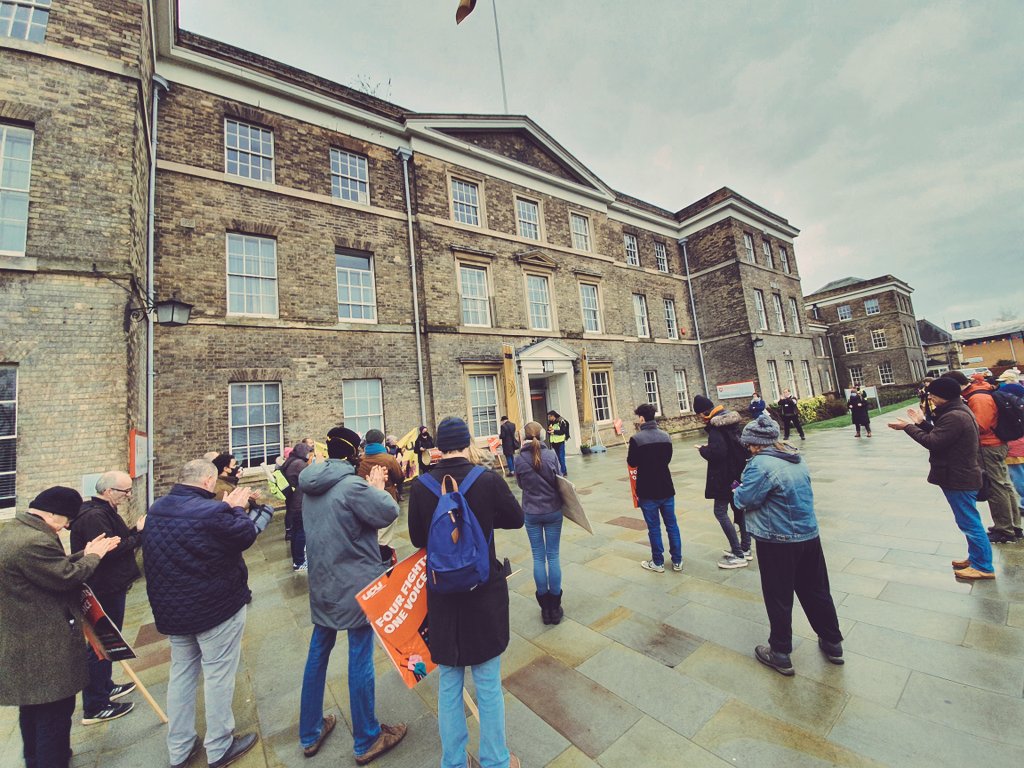 The clouds and drizzle were back today, but they did not dampen our picket spirits. Members were joined by local councillors, students, and representatives from various local socialist organisations.
It was clear from the discussions on the pickets that our struggle goes further than higher education. Disputes over pay and working conditions are becoming more and more familiar across the board. The more we replicate displays of solidarity, the bigger the message we create to our employers: Enough is enough.
Today was all about the final rally. Our lively and noisy (thank you drummers!) march through campus ended outside the Fielding Johnson building. We were treated to lots of impactful speeches by Leicester & District TUC President Chris Willars, local councillor Patrick Kitterick, the Secretary of UoL Labour Society, and other students who expressed their solidarity with staff, and their dissatisfaction with the marketisation of higher education: "We do not want overpriced food halls. We want better learning conditions".
As we look ahead to returning to the workplace, we ask ourselves what has changed? The answer: nothing. We will keep fighting until our employer starts listening. We turn now to the USS reballot. As Patrick Kitterick rightly stated: our pension is one of the most valuable assets we own, we must protect them.
Our thanks go to everyone who has come out and expressed their wishes of solidarity through this round of strike action.