Strike Report – Day 7
Published: 10th March, 2018
Waking up to Day 7, we learned the student occupiers had a comfortable night in the 'executive corridor' of the Fielding Johnson building. Meanwhile Universities UK had experienced a Twitter meltdown.
On the picket lines we had a visit from the excellent Red Leicester Choir who helped to raise spirits.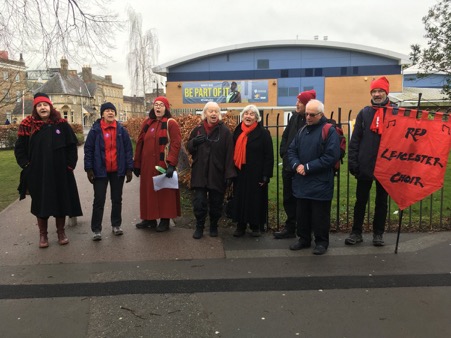 Later in the morning we gathered to make (rather less tuneful) noise to support our occupying students. A saxophone joined the many instruments being played on picket 2.
For a period of time there was a second student occupation in the Fielding Johnson building so we stopped by to say hello…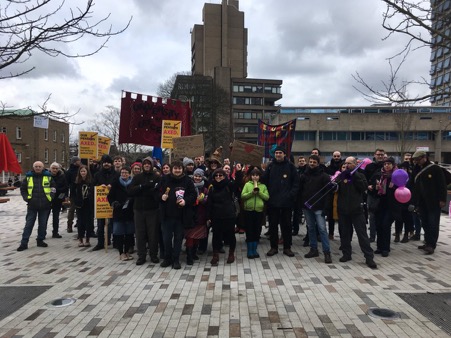 We also finally got a glimpse of the original student occupiers as they gained access to a window, giving much welcomed fresh air and daylight.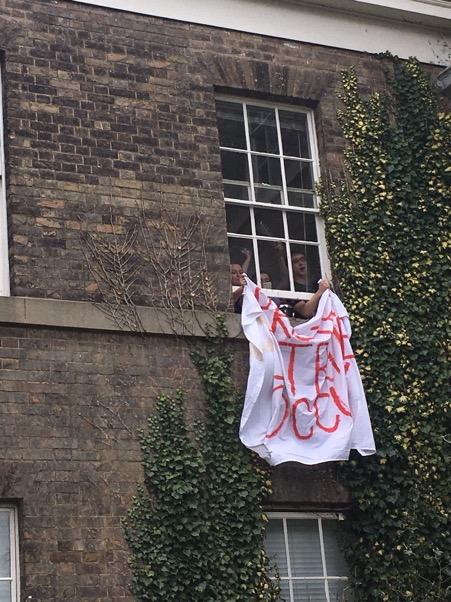 By the end of the morning the second group of occupiers had met up with the original occupation.
The student occupation was reported in the local newspaper as they prepared for a second night in the corridor of power, having voted in favour of extending their occupation. Many messages of solidarity (and a batch of houmous) were sent to the students.