Strike Report – Day 8
Published: 10th March, 2018
New fliers were handed out on the pickets telling people about the 'no deficit' letter written to The Guardian as the sun – our life-giving star, not the right-wing rag – made a belated appearance. The occupying students enjoyed a breakfast of cold pizza and pasta. There was another carnival atmosphere on the picket, including someone playing the Wallace and Gromit theme on a tuba. Band practice continued, with the addition of vuvuzelas, in preparation to welcome the students as they ended their occupation. The quality of the noise is showing signs of improvement.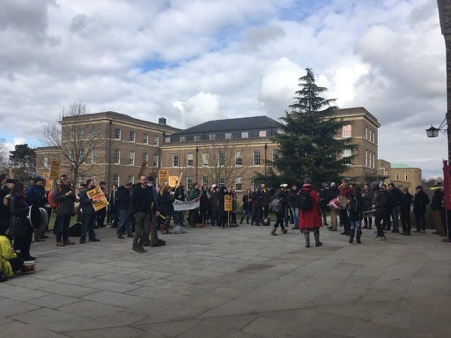 We learnt about our VC's sanitation facilities…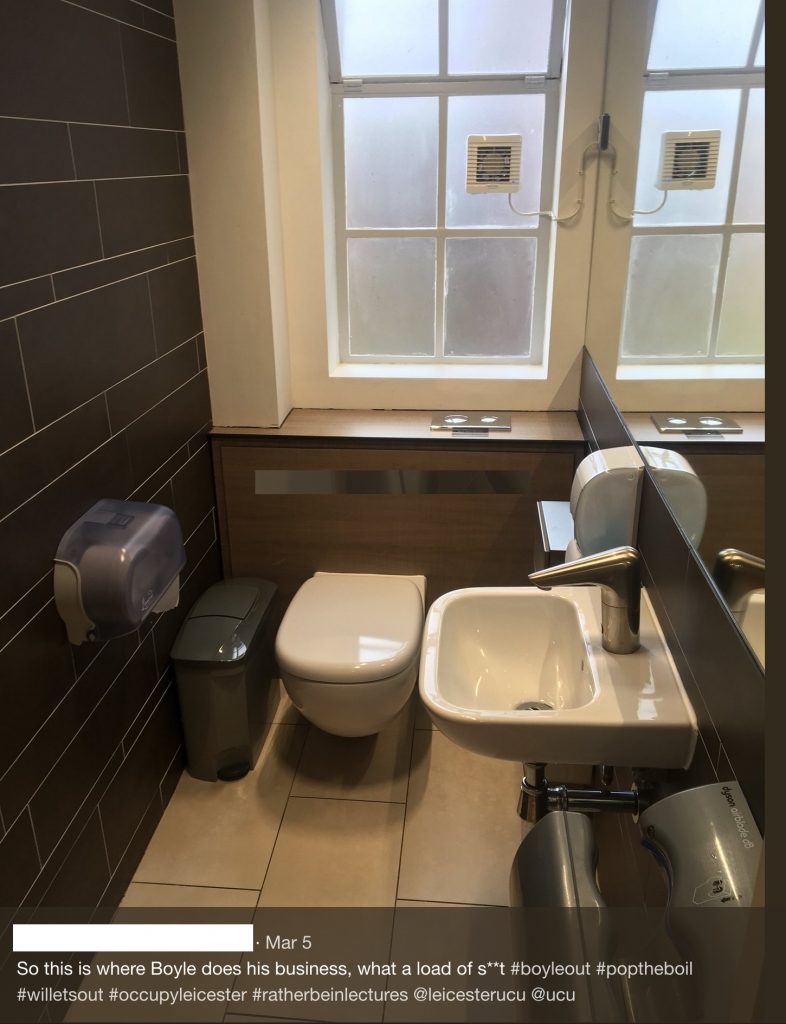 The occupying students received a heroes' welcome, emerging after their 51-hour sit-in protest. They declared that this was not the end, the fight had just begun.
Defiant…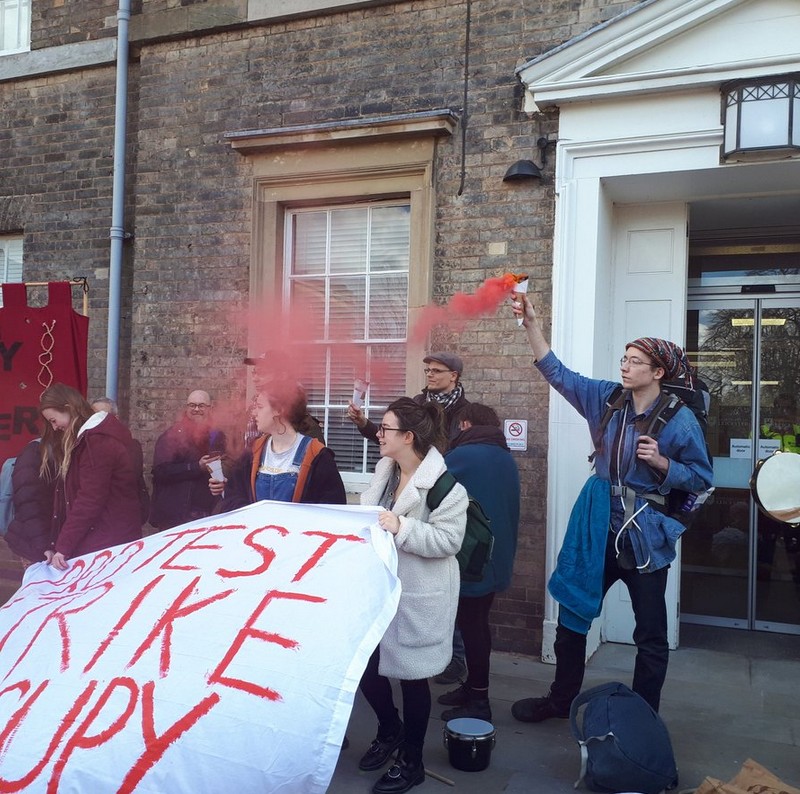 … but exhausted…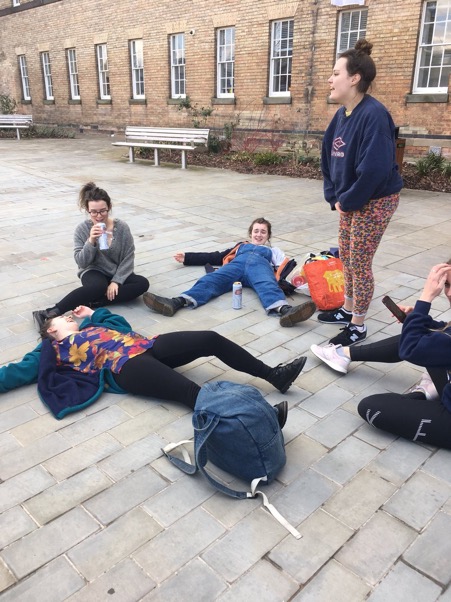 The noise continued into the afternoon as staff and students lobbied senate. Two motions were put forward by the Students Union and UCU.
The afternoon ended with a banner making session for the women's strike.