Strikes 2020: Day 1… it never rains…
Published: 20th February, 2020
Nice to see a photo from our Nov-Dec 2019 pickets adorning the BBC's pre-strike story. But BBC, please, it's not only lecturers who are now striking – also researchers, contract teachers and numerous professional services employees: counsellors, librarians, technicians, and others!
Today it rained… but we were there.
Sometimes the rain stopped…
Then we got to eat cake and drink coffee brought by our amazing supporters…
And then, out came the umbrellas again…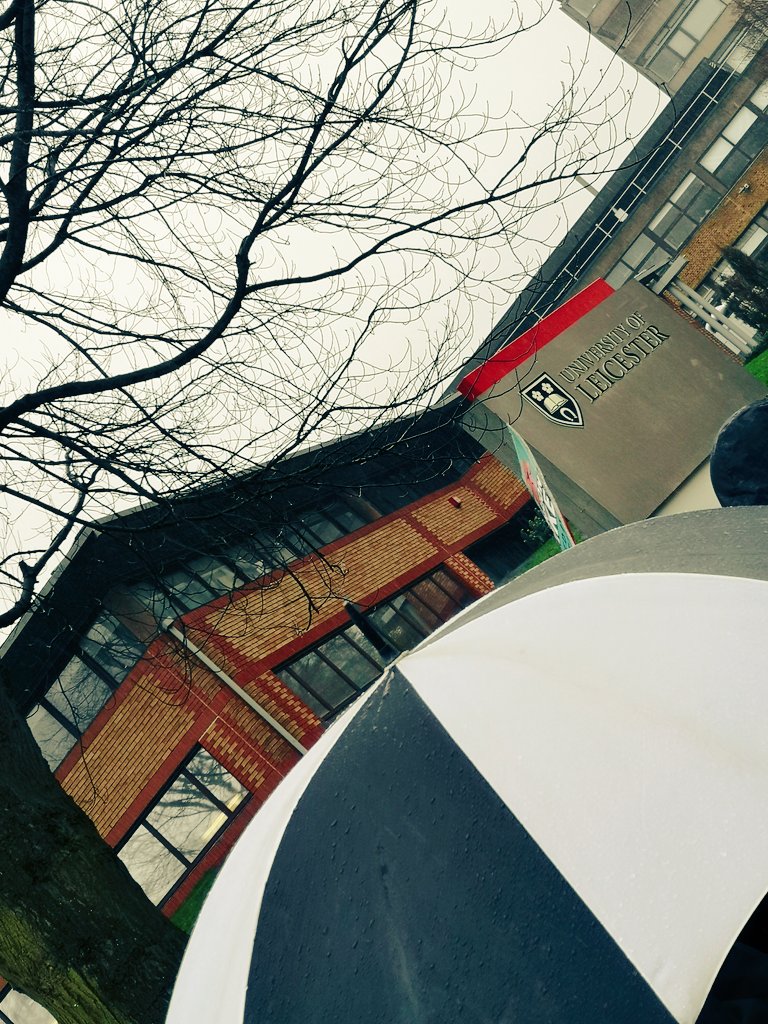 Today's big talking point was University of Leicester executives' attempt to stop us from marching on campus. (See this report.)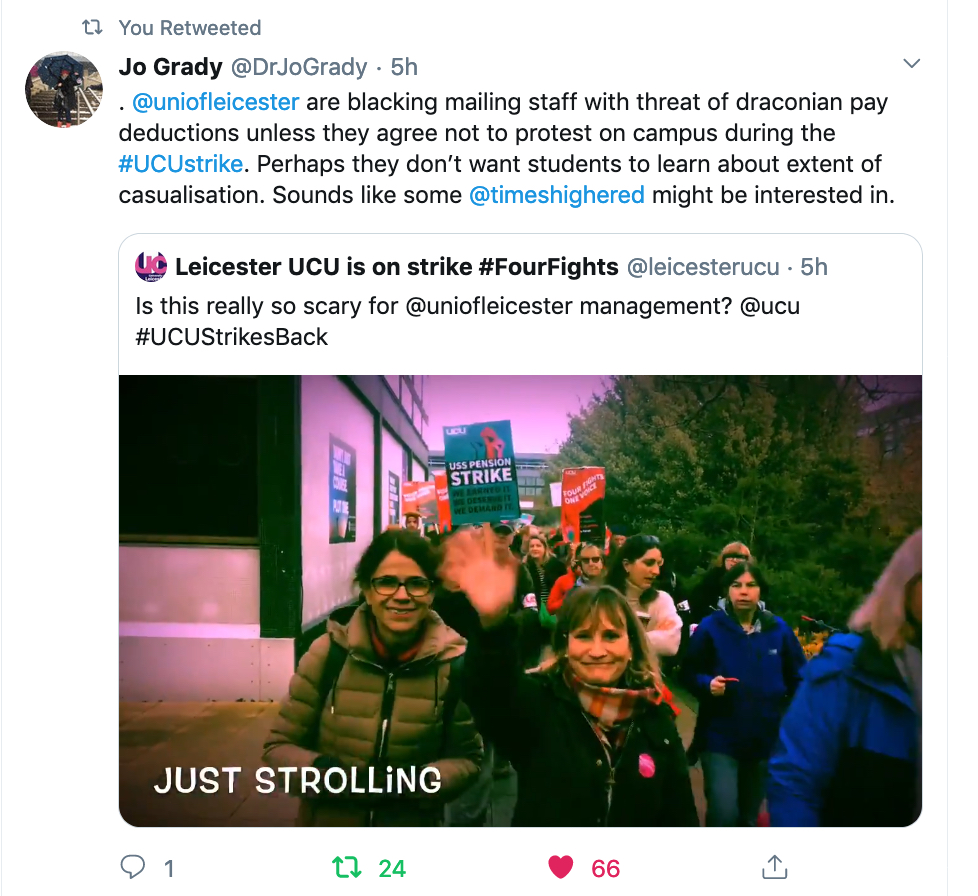 Quote of the day (thanks to Simon Hall on Twitter), channelling Mario Savio of Berkeley's Free Speech Movement :
When a University sees itself as a factory it can only "permit two kinds of speech, speech which encourages continuation of the status quo, and speech which advocates changes in it so radical as to be irrelevant in the foreseeable future."
And just in case anyone has forgotten why we're striking, here's a handy summary from Jennifer Bergevin on Twitter.