Strikes 2020: Day 2… Leicester UCU Unaffordables
Published: 21st February, 2020
Leicester UCU strikers were out again for the second of 14 days of strike action against cuts to pensions and pay. Today we were safe from yesterday's heavy downpours, the only rain experienced was The Weather Girl's 'It's Raining Men' ringing out from the Victoria Park picket line. Every picket was full of striking staff and music, standing defiant despite the cold weather whether it was at Victoria Park, on University Road or outside the George Davis Centre.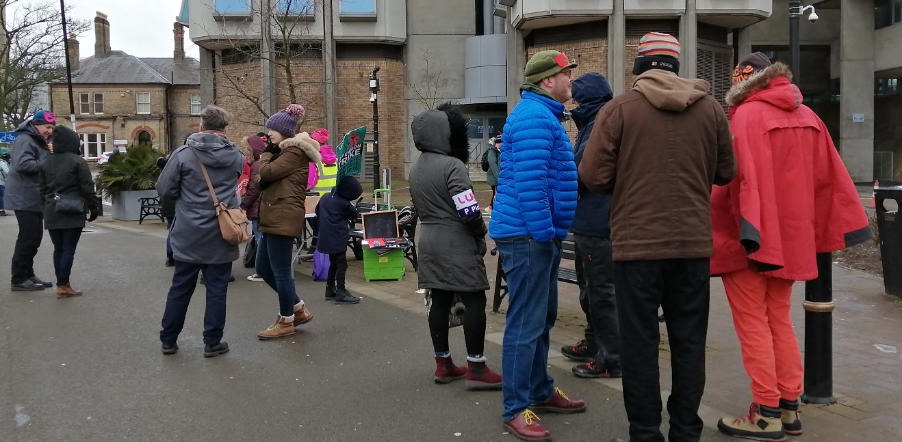 Wild winds blowing across campus did serve one helpful purpose – making these group of superhero staff and students look delightfully windswept and interesting!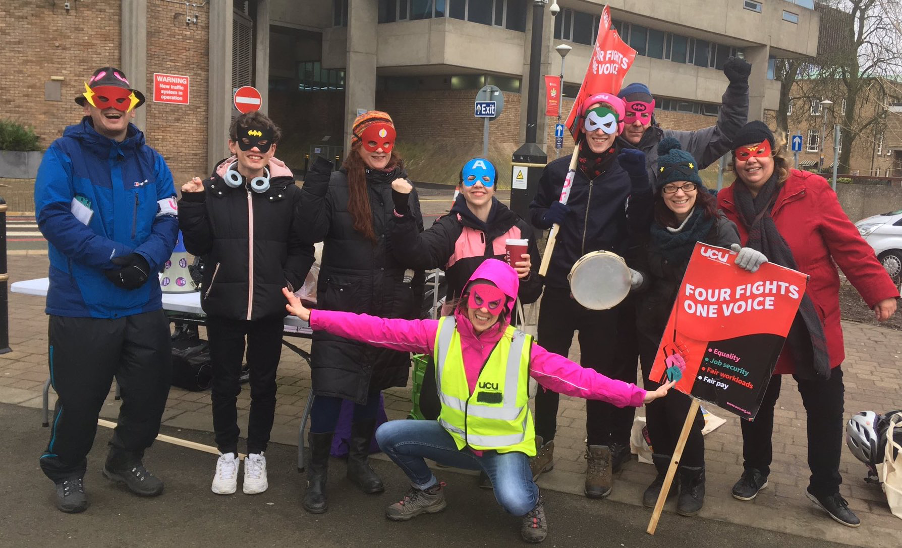 Of course, we know every worker tired of being overworked and exploited by university management is a superhero and all are welcome to come and fight alongside us! These superheroes are the Leicester UCU Unaffordables. They've assembled to avenge low pay, pay inequality, job insecurity, excessive workloads & ransacked pensions.
For now, we can enjoy a well-earned break over the weekend! A treat not usually enjoyed by over-worked staff or students who have to deal with mountains of marking, planning and administration. But we'll be back on Monday, refreshed and ready to fight! And who knows what disguises we'll be wearing then…