Strikes 2020: Day 6… A beautiful day for a picket
Published: 2nd March, 2020
As we entered the third week of strike action, the much rained upon and windswept members of Leicester UCU were rewarded for their tenacity with some lovely early spring weather. The sky was blue, the sun was shining, and the daffodils across Victoria Park seemed to be nodding in time to rhythm of our drums.
Despite the beautiful weather, it was still rather chilly and without our cherished Ernie to provide us with hot beverages, we were forced to journey further afield to find coffee and tea. Luckily, our resident brazier enthusiast was on hand to ensure no one got too cold.
Over the course of the morning we were visited by several members of Unison who came to offer their support. We were also joined on the pickets but several students who came prepared with vuvuzelas and tambourines. Having the good wishes and solidarity of colleagues and students warmed us more than even the hottest cup of coffee ever could.
In celebration of World Book Day this week, several beloved book characters joined us on the pickets. We had a character from the beloved Canadian story The Hockey Sweater, as well as Hermione Granger and Dumbo.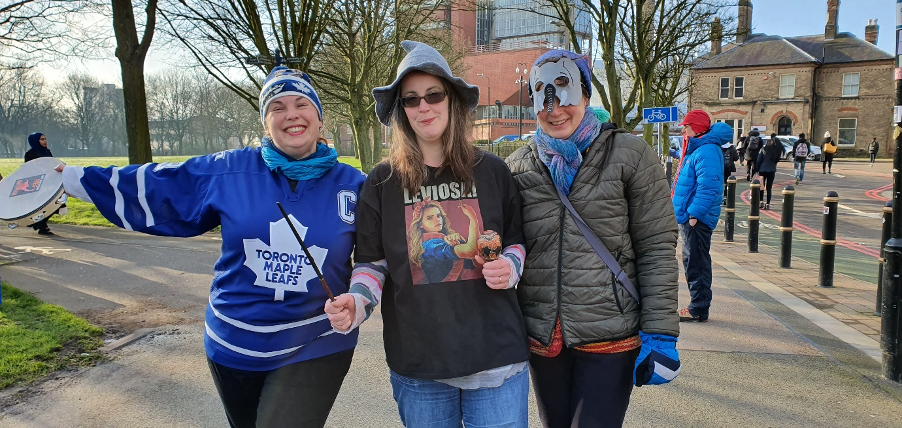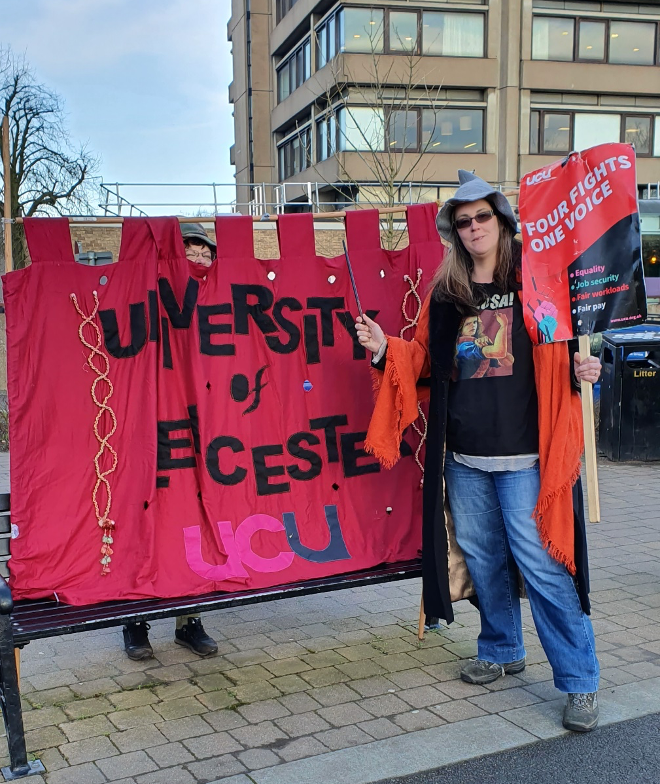 At around 10.30, we went for an extended stroll. Led by our banner carriers and drummers, we walked down Victoria Park and quietly down Peace Walk to join with our comrades outside of the George Davies Centre. We drummed, whistled, called, and vuvuzela-ed before then walking down University Road towards Entrance 2.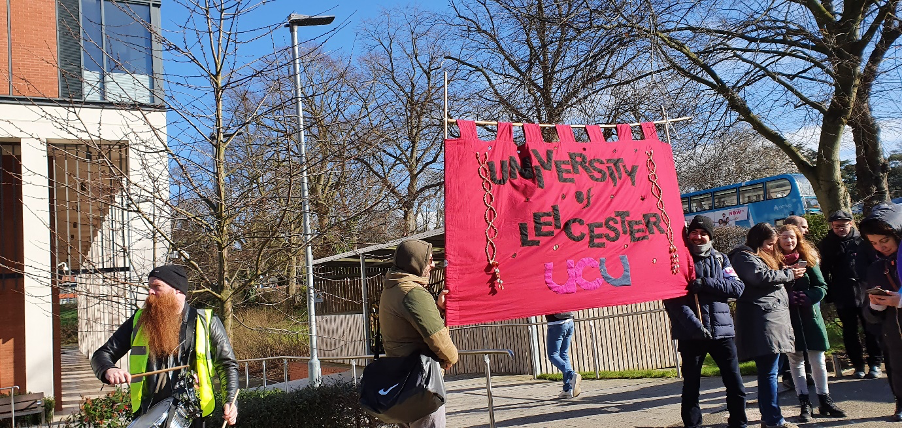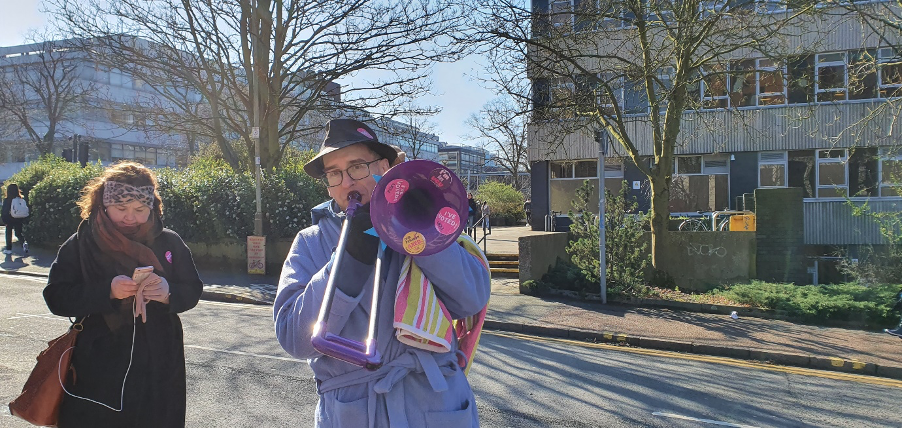 From there, it was back down University Road and up Peace Walk before we reached the main picket line. We continued the joyous fanfare under the Attenborough Tower for a good long while.
Gareth then addressed those assembled remarking that our pickets have continued to grow stronger over the past six days of the strike before our drummers once again took over and drummed on.
However, it's important to remember that drums can sometimes be as fragile as university employment!
Tomorrow the theme on the pickets is Let's Get Physical! Make sure you come prepared with your lycra, legwarmers, and headbands! The more of us on the pickets, the stronger we are. See you bright and early.