Strikes 2020: Day 9… a new banner
Published: 5th March, 2020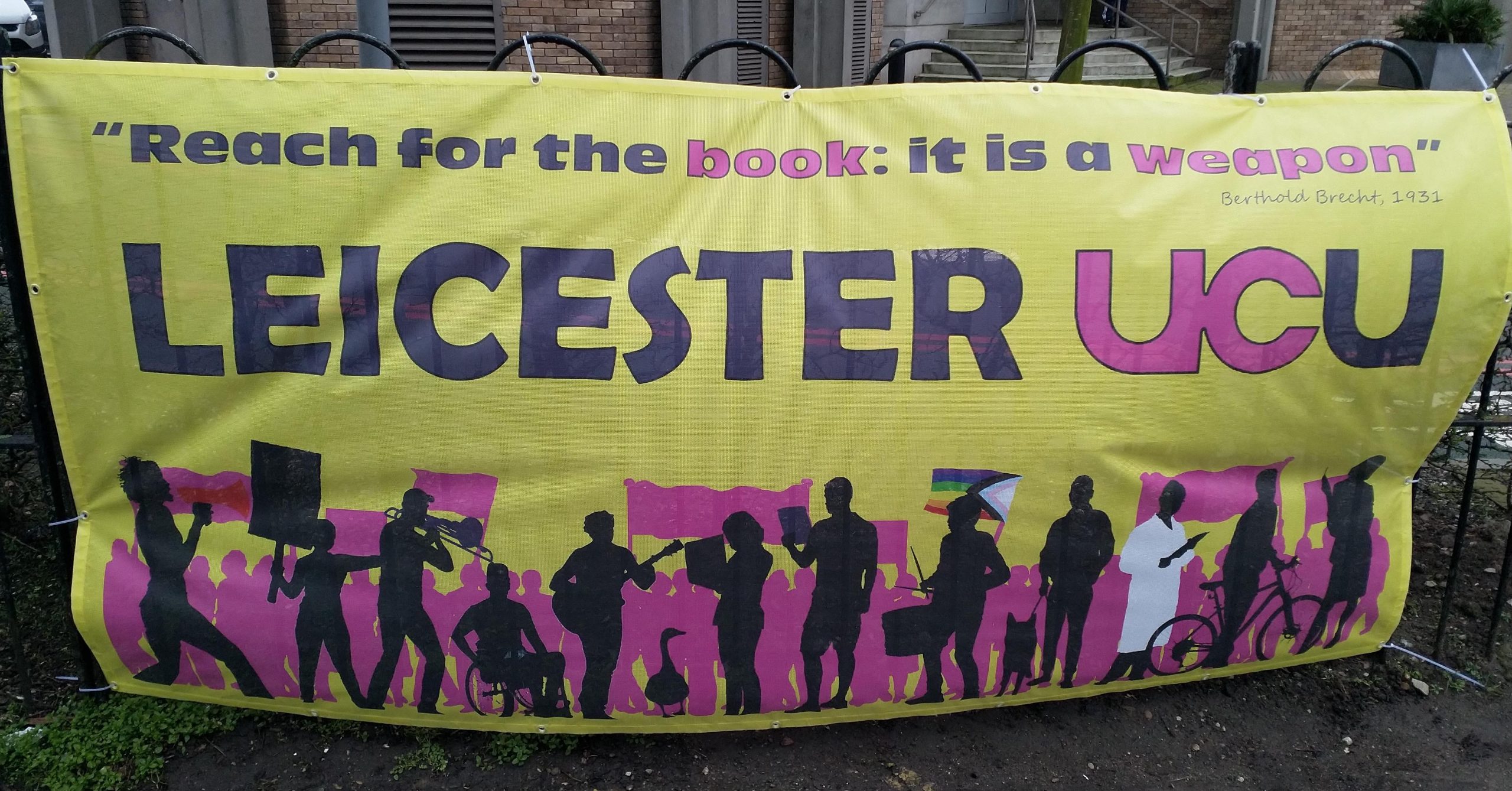 There was much excitement this morning, as we unwrapped our brand new banner – designed by textile artist Cath Long after an ideas workshop she ran with us on December 13. It is an object of great beauty, it includes images of now-iconic features of our picket lines – the purple trombone, for example – and we are extremely proud of it.
(This banner has been printed – the quickest and cheapest way of getting one produced. We also intend to ask Cath to hand-make a fabric version, with appliquéd letters and shapes – the design might be tweaked, so if you have ideas, let us know.)
Today's theme was mental health and taking care – of ourselves and of each other.
Many people – both striking staff and our wonderful student supporters – displayed extremely strong and pertinent messages today.
We know that pets can relieve stress and anxiety, but we also know they won't fix it.
Nor will mindfulness or resilience workshops.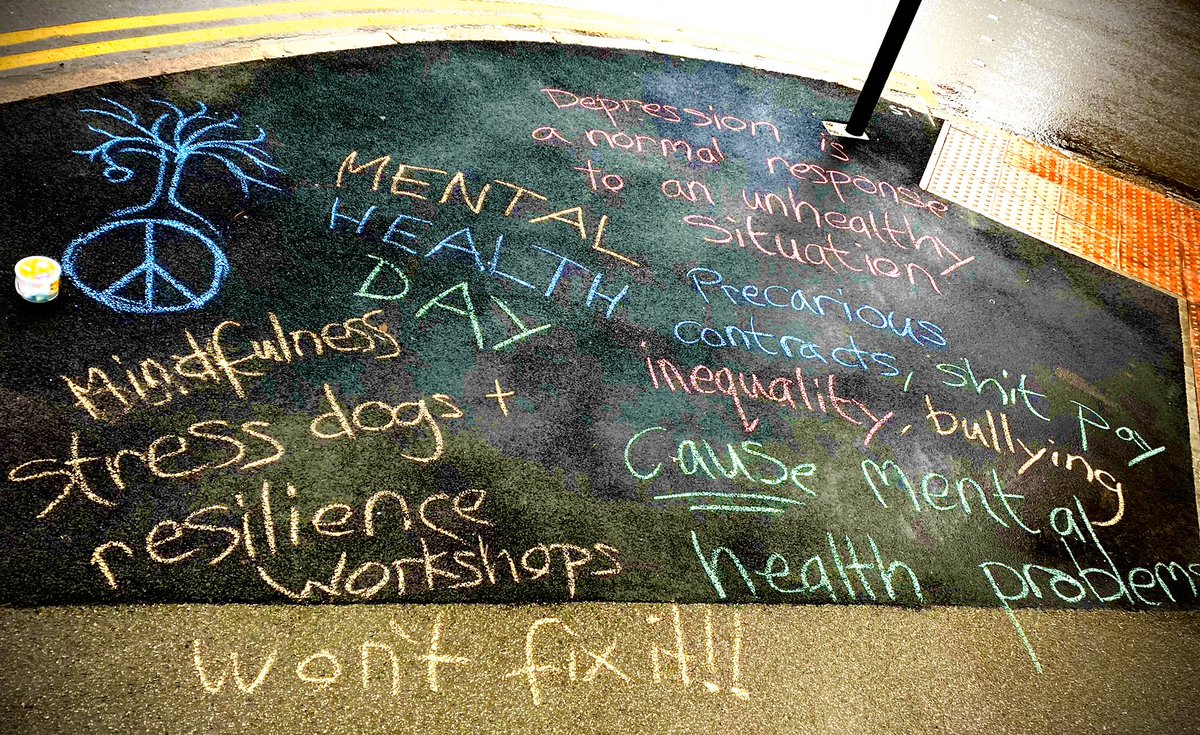 Last week we published a piece authored by one of our professional services members – on strike but too exhausted, both mentally and physically, to come out and join pickets. Sadly, their experience is far from uncommon in the sector. C Peniston-Bird, an historian at Lancaster university, is some one of the many with whom it resonated.
Our students have been a fantastic support to us. Their higher education is being disrupted by our actions – but they know that vice-chancellors' refusal to properly value the people who do most to make that higher education possible is far more disruptive in the long term.
Last week the students' union voted to support us. They have now set up a stall in their building, where students can pen messages of support.
Here's one.
Here's another
And today, students were out with us, in the drizzle, in force.
We won't forget!
Sunday, March 8, is International Women's Day – that's the theme for Monday
We invite you to join us in recognising the oppression that women around the world experienece, and how it is normalised in society. On our campus we see it in gender pay gaps, a gender imbalance in senior roles, and through the prevalence of sexual harassment.

Wear RED and BLACK in support.