The cynicism driving cuts in English
Published: 27th January, 2021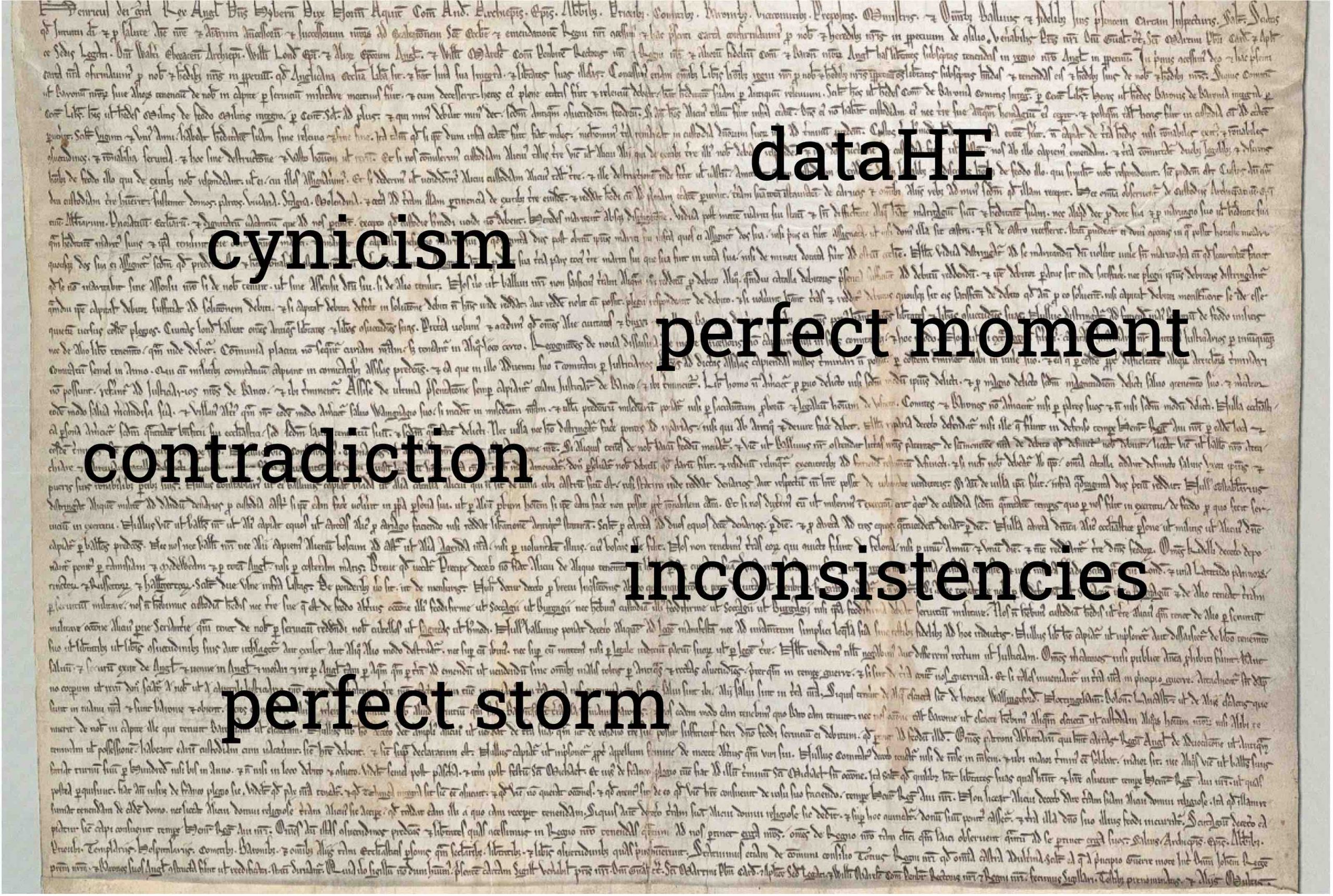 The proposed cuts to English at the University of Leicester have been universally condemned worldwide, with hundreds of distinguished scholars warning of reputational damage to the University and the ways in which the student experience will be impoverished. Some of the staff at risk of redundancy unpick the inconsistencies in the cynical thinking that is driving them.
The rationale behind the proposals has received less scrutiny so far. When examined in detail, the executive board's arguments are disingenuous at best and, at worst, contradictory. Indeed, the whole process has been inconsistent over the last six months. Communication with colleagues has been one-sided, reflecting a senior management team that either fails to understand what the real issues are, or is deliberately sidestepping them.
Let's take a closer look. The letters sent by Henrietta O'Connor (Head of the School of Social Sciences, Arts and Humanities, and Pro-Vice-Chancellor) contain a worrying number of misleading or downright false statements. These are often at odds with what the Vice-Chancellor himself has been saying in (crudely formulaic) emails sent to students and external contacts who have written to him to express their opposition to the cuts.
Professor O'Connor has explicitly claimed this process is not motivated by the University's financial position or about declining numbers:
Are these proposed changes in response to poor student recruitment this year? No… Are we in trouble financially? Our finances are not as strong as we would like but there is no underlying financial crisis.

(Pre-Change FAQs document, pp. 2-3).
In contrast, the Vice-Chancellor has stated that the University has seen, 'a noticeable decline in admissions, leading to some significant financial challenges for us' (email to former student, 22nd January 2021). In addition, in 2020–21 senior management proposed to cut £1.2m of the library's £1.3m budget for books and journals (email from the Registrar, 12th October 2020), and make large cuts elsewhere: they have already cut staff in the Library, Counselling Services, the Professional Services Teams, and jettisoned all non-permanent academic staff.
Professor Canagarajah has also claimed the proposals are in no way based on external data. But staff were explicitly told in a pre-change consultation meeting that proposals were based on data around the HE sector: we were presented with slides containing information labelled as coming from DataHE, an organization that has come under increased scrutiny for its misleading use of statistics. Senior managers have so far declined to release fuller details of the data they claim to have.
The senior management team has conceded that English has already made a number of wide-ranging changes to its curriculum and range of options, but it has not given time for the effects of these changes to be seen. They have claimed that numbers are declining, but, according to the University's own admissions data, numbers actually increased in 2020, even at the bottom of the demographic dip. In the MA in English Studies numbers doubled.
Senior managers have also conceded that student numbers and satisfaction would be improved by redeveloping the physical environment on campus and the teaching rooms made available to Arts staff and students. Professor O'Connor agreed in November that, 'The physical environment and facilities are, without doubt, a significant issue for staff and students within English… It is recognised that some of the teaching estate is far from ideal'. However, though staff and students have raised this significant issue for both current and prospective students for years (see NSS English Free Comments, 2017, 2020), absolutely nothing has been done to rectify the situation.
Professor O'Connor has explicitly spoken of a desire to focus on growth areas, specifically 'creative writing, modern and contemporary literature, and digital humanities'. However, premodern and language staff also (variously): teach on creative writing modules, offer options which include contemporary literature, teach about or research digital humanities. O'Connor speaks of an 'dynamic and interdisciplinary' course, whilst seeking to jettison staff who teach in genuinely interdisciplinary ways across these areas. And, of course, study of the medieval period is itself of necessity interdisciplinary, involving a combination of language and literature skills, history, manuscript studies, and elements of archaeology, art history, and other disciplines. The range of new modules proposed (without any consultation with staff or students) include race/ethnicity, gender, and sexuality – yet these are subjects that are already discussed within the existing curriculum, including within the Language and premodern Literature areas. Why, then, is it suggested that those staff have nothing to contribute to these modules?
The University's leaders continue to proclaim their commitment to research-led teaching. But now the contributions to the current REF exercise of staff in premodern literature and language/linguistics have been 'banked', their future research and research-led teaching can apparently be dispensed with.
It is difficult to avoid the conclusion that this is a cynical cost-cutting exercise by managers who do not truly understand the subject area they're proposing to gut. Worse, it seems these managers are cynically drawing on the language of 'decolonising the curriculum' in pursuit of an end which, if achieved, will reduce the department's capacity to do just that. As it is currently constituted threatened staff in English explore with our students ways of countering white supremacist misappropriations of earlier periods of literature and language. Indeed, the University's proposals have already provided an object and chilling lesson in such misappropriation, by damaging a valuable approach to better understanding a discipline within its historical and cultural context.
Our University's vice-chancellor has claimed that now is the 'perfect moment' to make these changes. What has become quickly apparent over the past week is that he has instead provoked a perfect storm.