'Throwing 26 of our colleagues on the scrapheap': ITV Central – 9 June 2021
Published: 15th June, 2021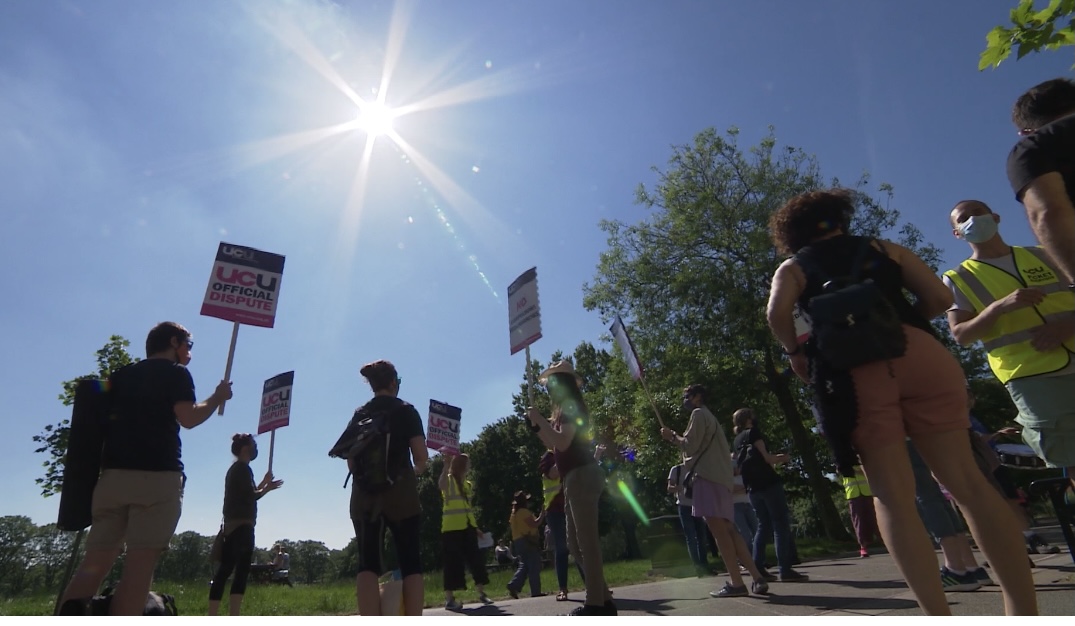 ITV Central visited the picket on our first strike day last week, 9 June, and reported on why we have taken this action.
Their report includes interviews with Dr Joseph Choonara, one of our departmental reps (in the original redundancy pool in the School of Business) and with Dr Deborah Toner, our Campaigns and Social Media officer. They also got the opinion of some of our students, who understand and support our reasons for this dispute.
Once again, University leaders declined ITV's request for an interview, which they have done "ever since the dispute began". But according to the report, "managers say the cuts are a necessary part of plans to strengthen the University's position for the future." How they intend to do this with fewer staff in key academic and support roles, is something we are yet to discover.
Many thanks to ITV Central for permission to use this clip