Strike FAQs
Published: 16th June, 2023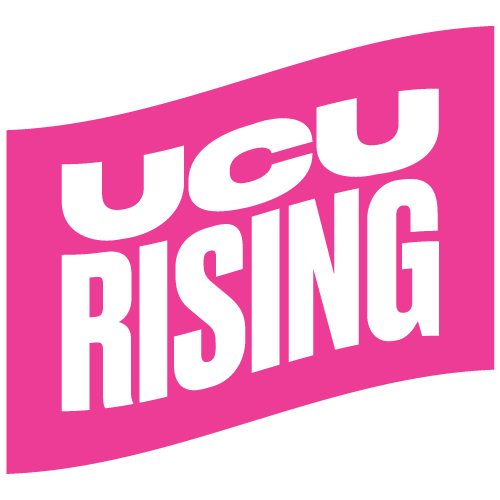 Why are we going on strike?
At 136 of the 140 universities, UCU members will strike for five consecutive days from Monday 25 to Friday 29 September.
The dispute centres on low pay and working conditions. Employer body, the Universities and Colleges Employers Association (UCEA) has imposed a pay award for 23/24 worth just 5% for most UCU members, even though they overwhelmingly voted to reject it. UCU is also demanding action on gig-economy employment practices and high workloads.
When are we going on strike?
Monday 25-Friday 29 September
What does taking strike action mean?
Strike action means not doing any work for all of the days specified by the union. This includes any activity which is part of your work such as teaching, administration, meetings, emails relating to work, marking, research or conferences where you are directly or indirectly representing your employer. It also means not doing any preparation for work that you are due to do when you return to work after your strike. In a nutshell, don't do any work at all on strike days!
Where are the pickets?
Picket lines will be located at the Victoria Park Entrance to campus. Full picket schedule and sign up information, can be found here.
How/when do I report strike action?
You should not report until after strike action has completed. You may want to use the following out of office reply whilst you are on strike:
I am currently unavailable as I am undertaking industrial action.
Support us by joining UCU (and taking part in strike action).
Information about our dispute. Donate to our fighting fund
I will respond to your email on my return — though there may be a delay in my response.
It's important that you don't report strike action until you are back at work. To report, we will share our own reporting form, do not use the university one.
Why picket?
The picket line is a key tool in making strike action effective. The strength and size of pickets show management, the public, the press and our colleagues how determined UCU is to win the dispute. In addition, picketing can be an incredible experience. Besides the camaraderie, picketing is a great way to meet your colleagues and students, not only those from your own department or section, but from across the university. Unbounded by the strictures of University-Leadership-sanctified structures, the picket line can be thought of as the ultimate trans-disciplinary event.
What do I need to bring?
You are the most important thing! You may wish to bring home made placards and signs, which you are welcome to do. Although we will have lots of fliers and signs for you to hold and distribute. Do bring your own water bottle to keep hydrated and snacks. Bring spf and be prepared for the elements.
Can we access University Facilities?
Yes. We have agreed with security that those on pickets can use WCs in University buildings. You can also make use of the bike and car parks as you would normally.
Where can I find details of the strike days?
Details of what is happening (and where) on each strike day can be found here. We encourage members to participate where possible and to show solidarity with one another.
Are there any exemptions from having to take industrial action?
No. All UCU members employed at the institution are called upon to take action.
What can I tell my students about the strike?
Tell them the reasons you are striking, and what this may mean (cancellations of classes, etc.). They are welcome to join us on the physical pickets. Tell them to print out posters, use our graphics on social media and share their support publicly for our dispute.
I am not a member of UCU, if I join can I then take part in the action?
Yes, if you join UCU you will be able to participate in the action with the protection of the union as soon as you are signed up. While non-UCU members have the legal right to participate in strike action at their workplace our strong recommendation is that you join UCU so you have the protection of a trade union before you join the action.
If you have provided the details requested on the form your membership will be active from the date of application. This means that you are able to take part in any strike action while awaiting your membership number.
I am a research fellow fully funded by external bodies but I don't want to cross the picket line. What do I do?
It depends upon who your contract is with. If it is with your home institution and that university is on strike you should join the action. If your contract is with a body who is not part of the dispute you should not take action. If you need further advice contact mwaddup@ucu.org.uk.
I am on study or research leave during the strikes – what should I do?
If your leave is unpaid you have no labour to withdraw and cannot join the strikes. If your leave is paid you should join the strikes.
I am booked to be on annual leave during the strikes – what should I do?
If your annual leave is essential you should take it as planned and donate to the strike fund. If your leave is not essential you may wish to move it so that you can participate in the action alongside colleagues.
Can I access any financial help due to deductions for taking industrial action?
Information about the national UCU Fighting Fund can be found here.
For deductions not eligible for payments from the national Fighting Fund you may be eligible for a payment from the local Leicester UCU Fighting Fund. Details can be found here.